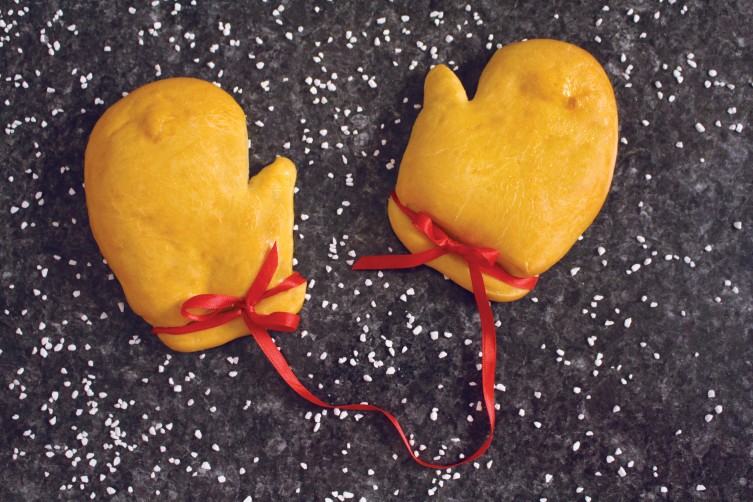 Flatten 4 ounces of dough into a 6" long oval about 4" wide; place on greased baking sheet.
Cut ½" strip off the bottom for the band; roll into a 5" rope. Place on bottom of mitten; tuck ends under.
Make a diagonal cut in the side of mittens for thumbs. Pull the piece down and shape.
Beat together 1 egg and 1 tablespoon water; brush on mittens. Do not let mittens rise.
Bake at 350°F, 20-22 minutes or until golden.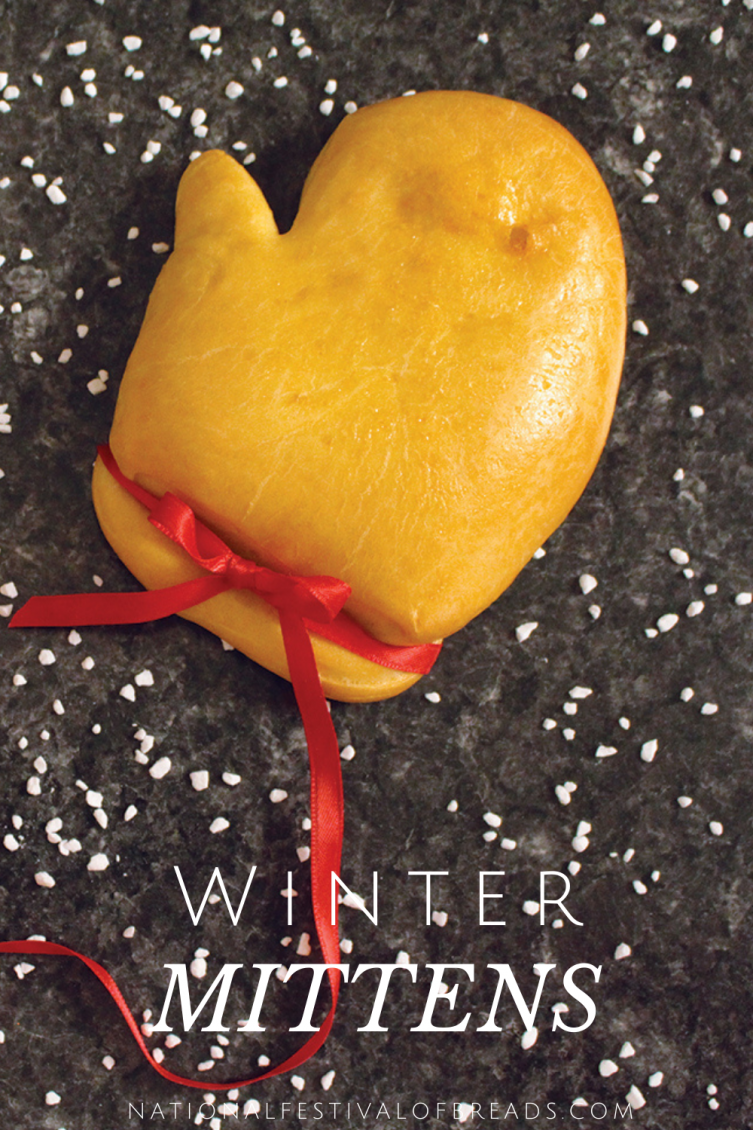 ---