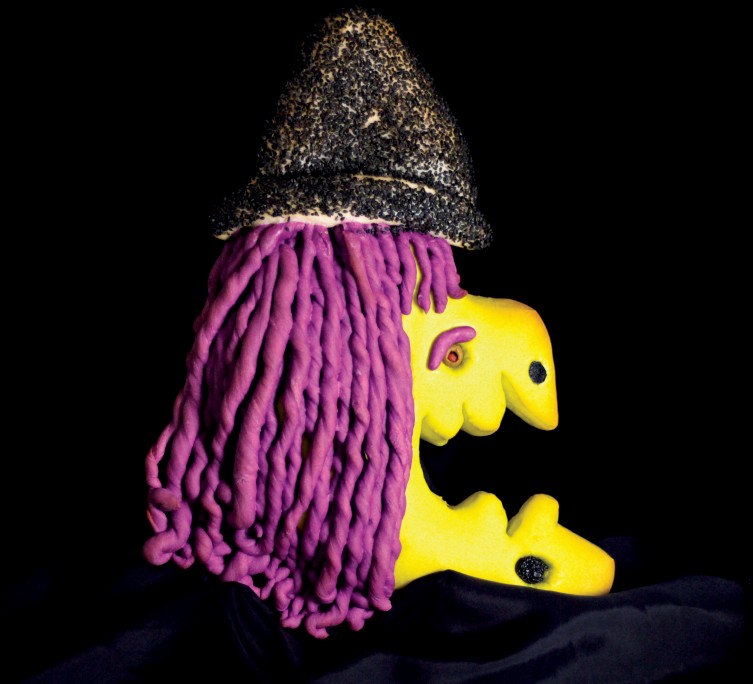 Use White Dough recipe on page 2. Note: this recipe makes 2 witches. Before adding all the flour, reserve ¼ of the batter for white dough; set aside. To remaining dough, stir in paste food coloring: ½ the batter is colored green and ¼ colored purple. Add enough flour to make firm doughs; knead each dough 8 minutes. Cover doughs; let rise until doubled.
For face: roll green dough into a 10" x 7" oval. Place on large greased baking sheet. Form chin by stretching bottom of oval. For nose: stretch oval from middle. Cut out mouth; re-stretch long nose and pointed chin.
For hat: roll ¾ of the white dough into a triangle. Roll remaining dough into a strip and place on hat. Beat together 1 egg and 1 tablespoon water for egg wash; brush on hat and cover with black sesame seeds.
For purple hair: cut long ¼" strips, twist, and tuck under hat. Use a small rope of purple dough for eyebrow; adhere with egg wash.
Make clip for eye; insert green olive. Make clips for warts; insert black olives. Let rise 15-20 minutes. Brush with egg wash. Bake at 350°F, 20-22 minutes; tent with aluminum foil to prevent over-browning.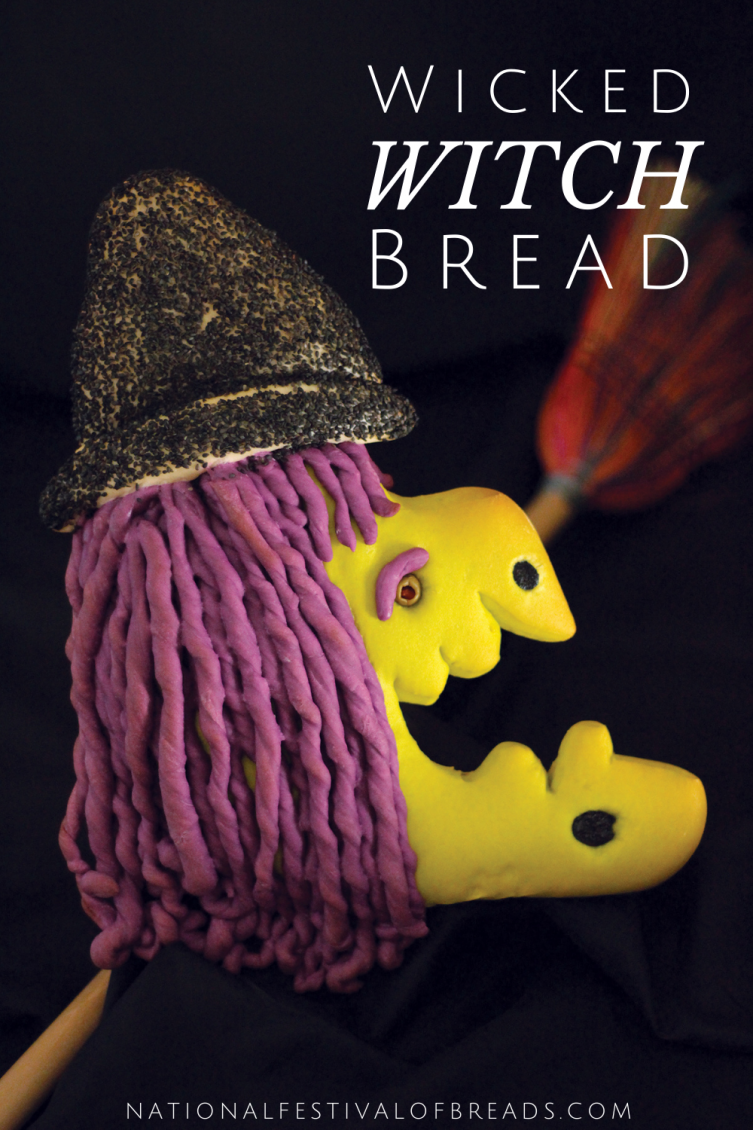 ---