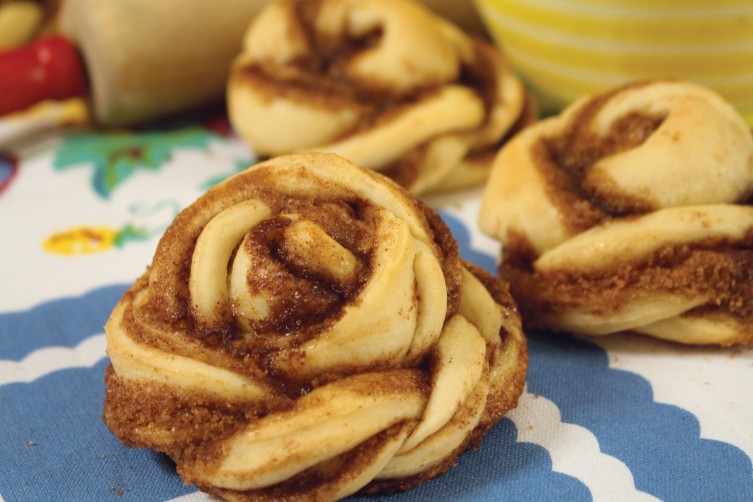 Prepare filling: In medium bowl, combine 6 tablespoons softened butter, 1/3 cup granulated sugar, 1/3 cup brown sugar, 4 teaspoons ground cinnamon and 1 tablespoon flour.
To make 12 rolls: roll 2 pounds of dough into an 18" x 18" square. Spread filling on dough. Cut in six, (3" x 18") strips. Starting from long side, roll up to enclose filling and pinch seam to seal. Cut each rolled log in half.
With pizza cutter, cut through dough lengthwise, leaving one end attached. Keeping the cut-side up, twist the two pieces together. Pinch end together so pieces don't separate while baking.
Starting at attached end, coil dough, then tuck end under; pinch to seal and place on greased baking sheet.
Cover; let rise until almost doubled. Bake at 350°F, 18-20 minutes, until golden brown.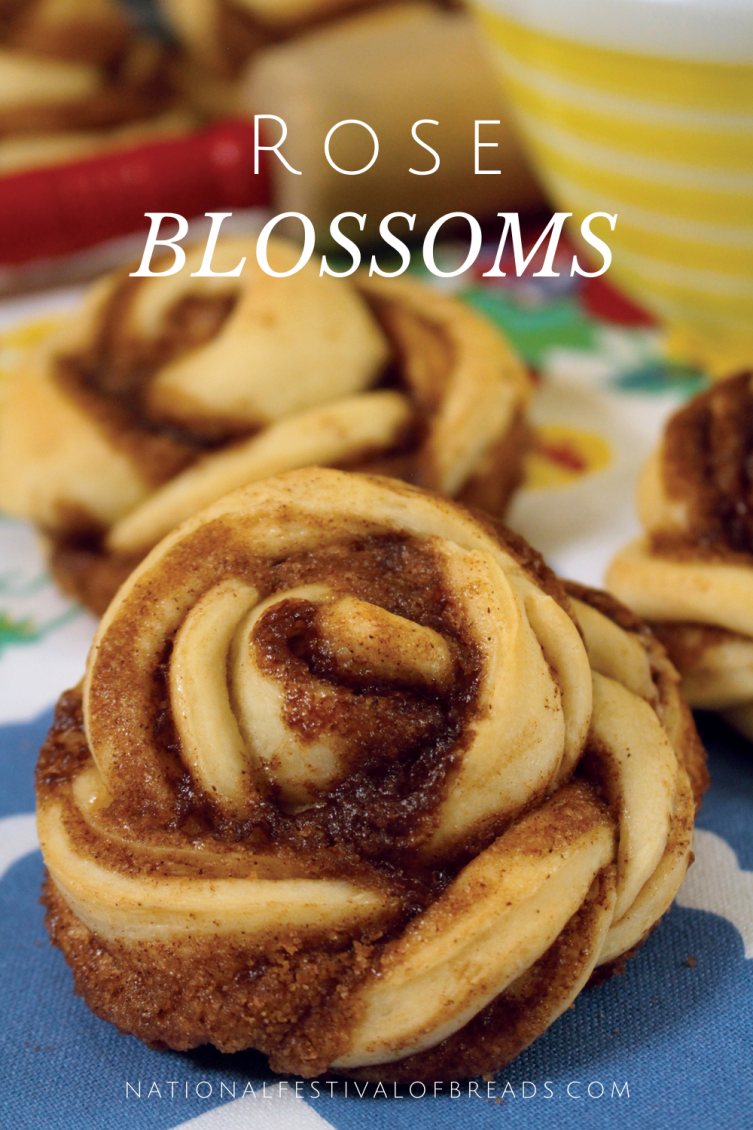 ---