Use a pumpkin or sweet potato dough. See recipe at www.nationalfestivalofbreads.com.
Roll 2½ ounces of dough into an 18" - 20" uniform rope. Do not flour work surface because you need the tackiness of the surface to help roll the dough. To roll dough evenly into a rope, start at the center and work toward the ends.
Tie in a loose knot, leaving two long ends. Tuck one end under the roll; bring the other end up and over the roll and pinch ends together underneath to seal.
Place on parchment-lined baking sheet about 2" apart, leaving a small opening in the center. Cover; let rise until almost doubled. Bake at 375°F, 15-17 minutes or until golden. If desired, brush with melted butter.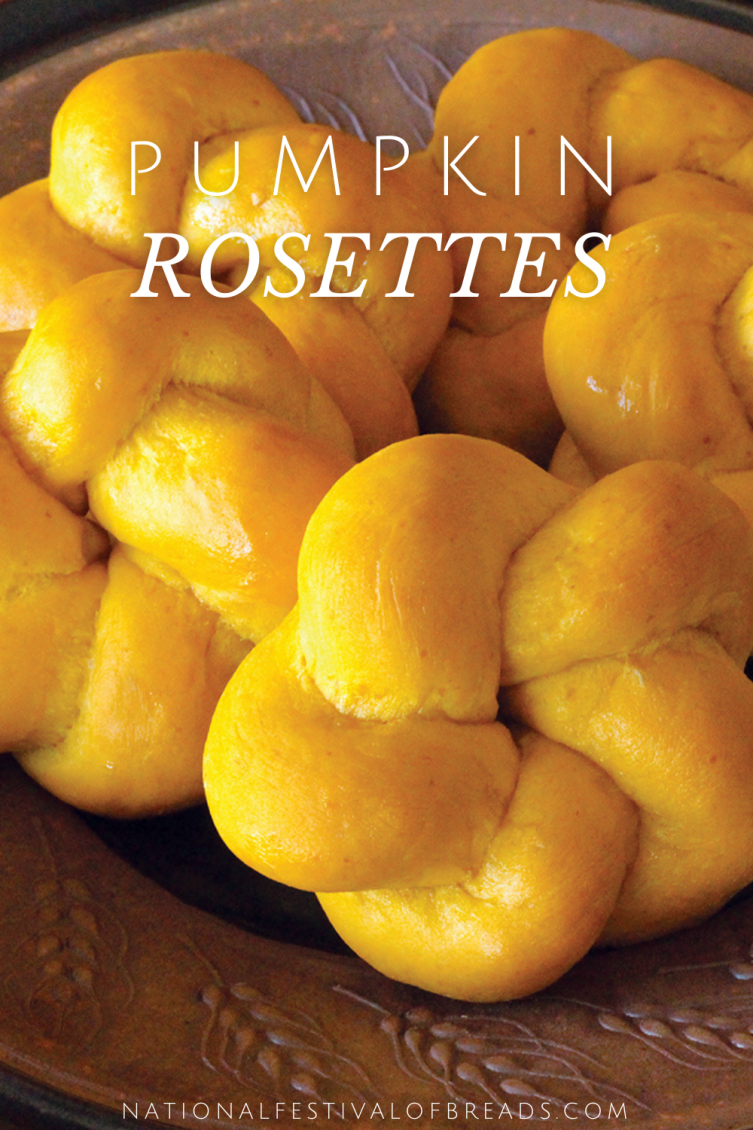 ---