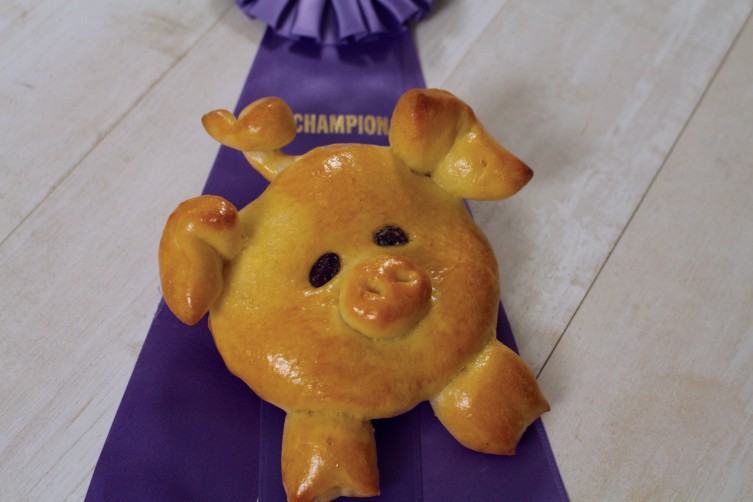 Use 3 ounces of dough for each bun. Beat 1 egg and 1 tablespoon water together; apply to adhere body parts.
For head: roll 2 ounces of dough into a 4" circle. Place on greased baking sheet.
Divide rest of dough in half. Roll one half into 2" x 2" square and cut in half diagonally to make two triangles. For ears: press short edge of triangles down into top of head and fold over. Cut remaining half into fourths.
For toes: form two tear-drop shapes and make deep clip in middle. For tail: roll one piece into 5" rope and curl. Form last piece into a flat oval and cut out nostrils with the end of a straw, position on face.
For eyes: make clips and insert raisins. Brush with egg wash and let rise about 20 minutes. Just before baking, use toothpick to widen nostrils; reapply egg wash. Bake at 350°F, 17-19 minutes.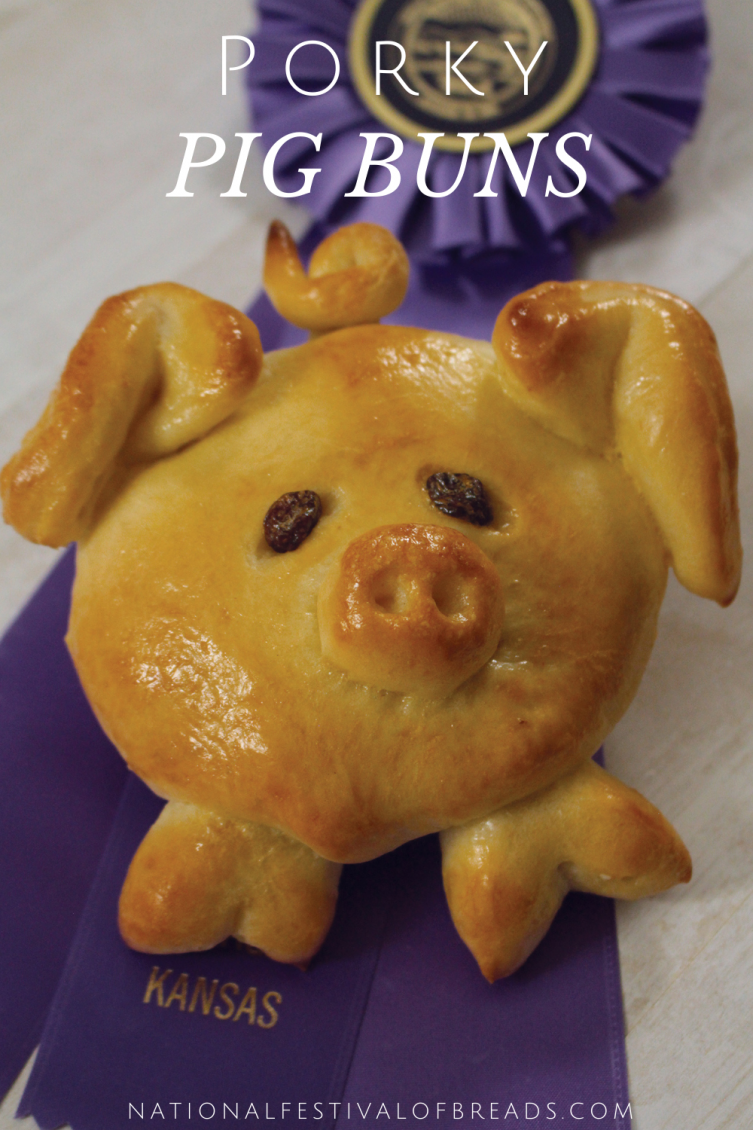 ---