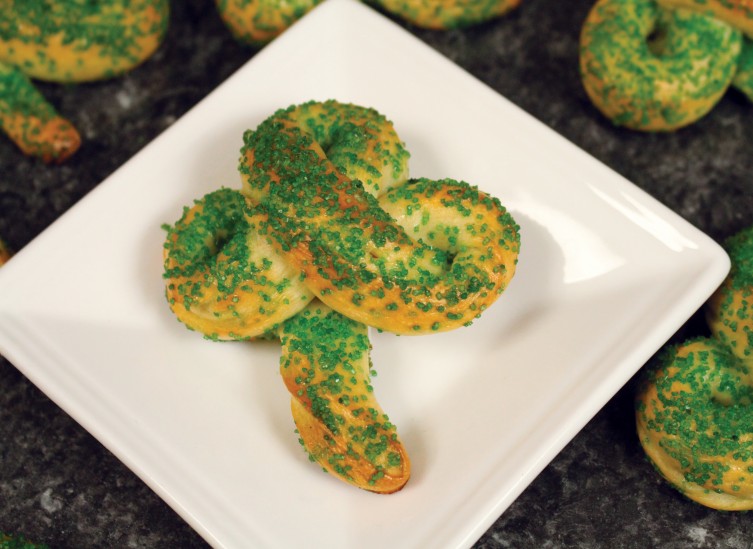 To make 12 shamrocks, roll 1 pound of dough into a 10" x 12" rectangle. Cut into 12 equal strips.
Roll each strip into a 16" - 18" rope. Form a loop, leaving 2 inches for the stem.
Form a second loop. Loop the remaining dough; tuck and seal the end in the back.\
Place on greased baking sheets, re-shaping leaves and curving stem.
Cover; let rise 20 minutes. Beat together 1 whole egg and 1 tablespoon water; brush on shamrocks. Sprinkle with green sugar. Bake at 400°F, 12 minutes or until golden.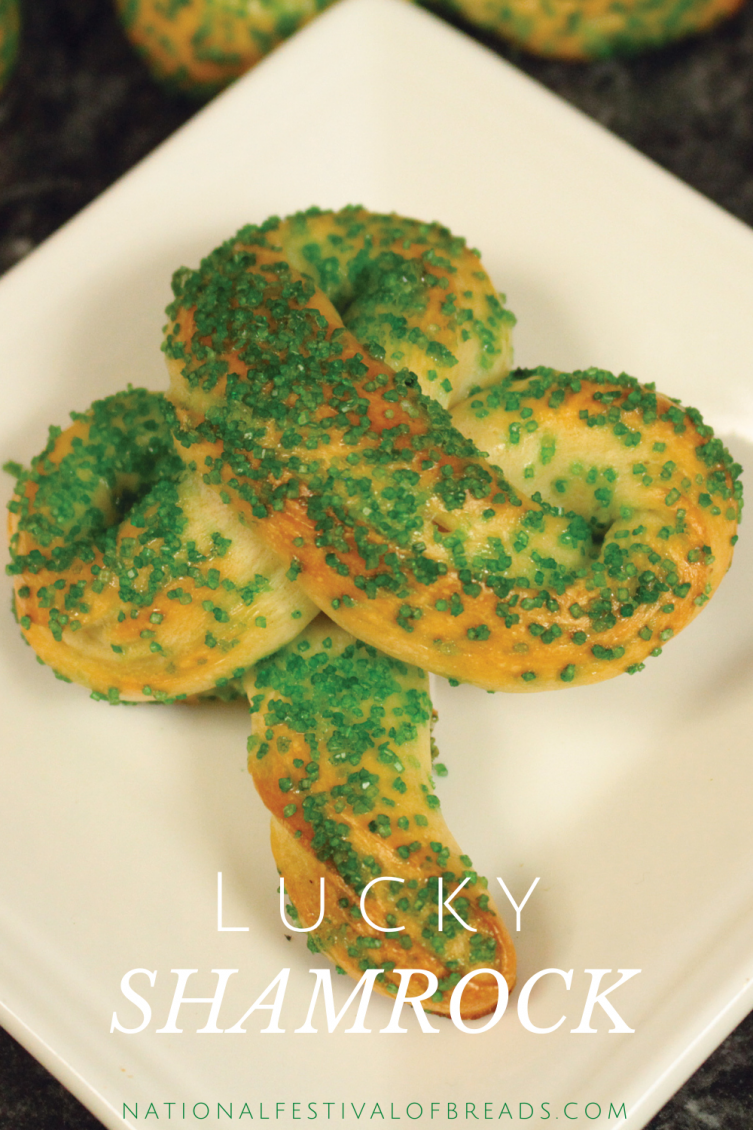 Food is the center of many St. Patrick's Day celebrations. Learn more about the history of St. Patrick's Day and get festive recipes at EatWheat.org.
---