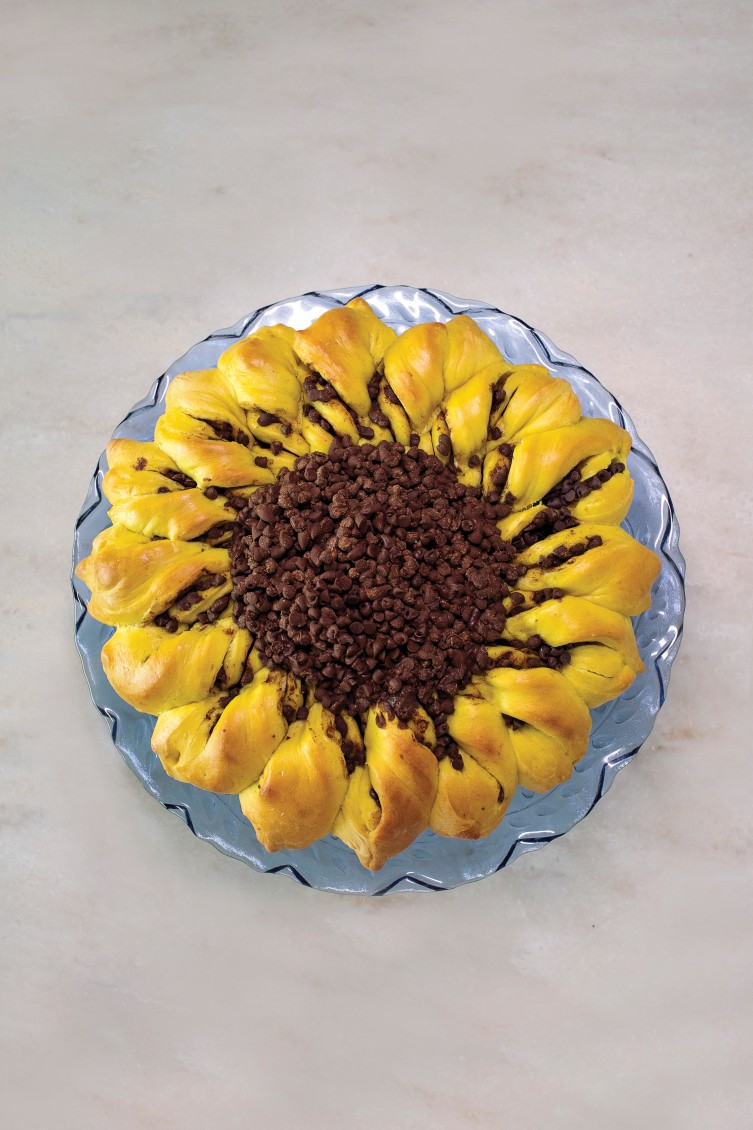 Use 2 pounds of white dough. Tip: Dissolve 1-2 teaspoons ground turmeric in the recipe liquid for the brilliant yellow color.
Prepare filling: Combine 8 ounces of mini chocolate chips, 2 tablespoons softened butter, 1 teaspoon ground cinnamon, ½ teaspoon ground cardamom, ½ teaspoon ground ginger and pinch of ground black pepper.
Divide dough into thirds. Roll each into 11" circle; transfer one circle to greased baking sheet. Sprinkle one-third of the filling over dough leaving ½" border.
Top with second circle; sprinkle with one-third of the filling. Top with third circle. Using a rolling pin, lightly roll the stacked circles to measure 11 inches; seal edges.
Place a 10" plate in center of the top circle; cut around the plate, discarding scraps.
Place a small, 3½" bowl in the center. For petals, make 16 equal cuts. Lift each petal and turn it slightly to the right to expose layers; pinch ends for point. Remove bowl.
Whisk together 1 egg white and 1 tablespoon water; brush over dough. Sprinkle remaining one-third filling in center. Let rise 15-20 minutes. Bake at 375°F, 30-35 minutes. Rotate pan halfway through baking; tent with aluminum foil.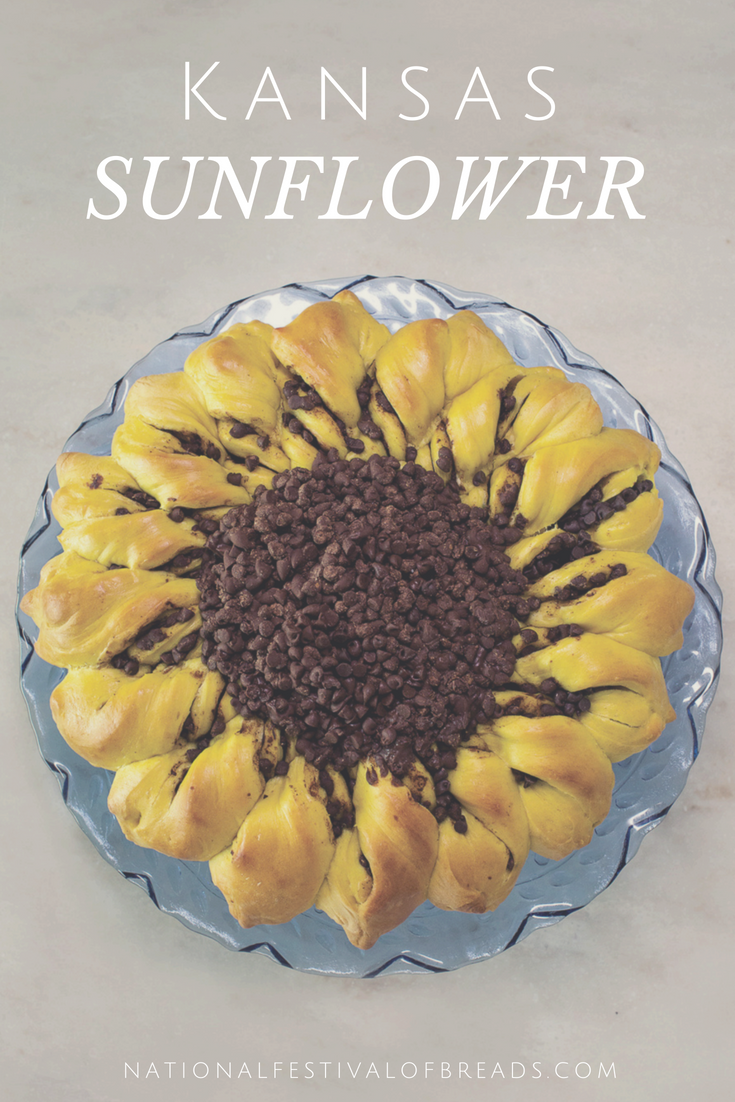 ---