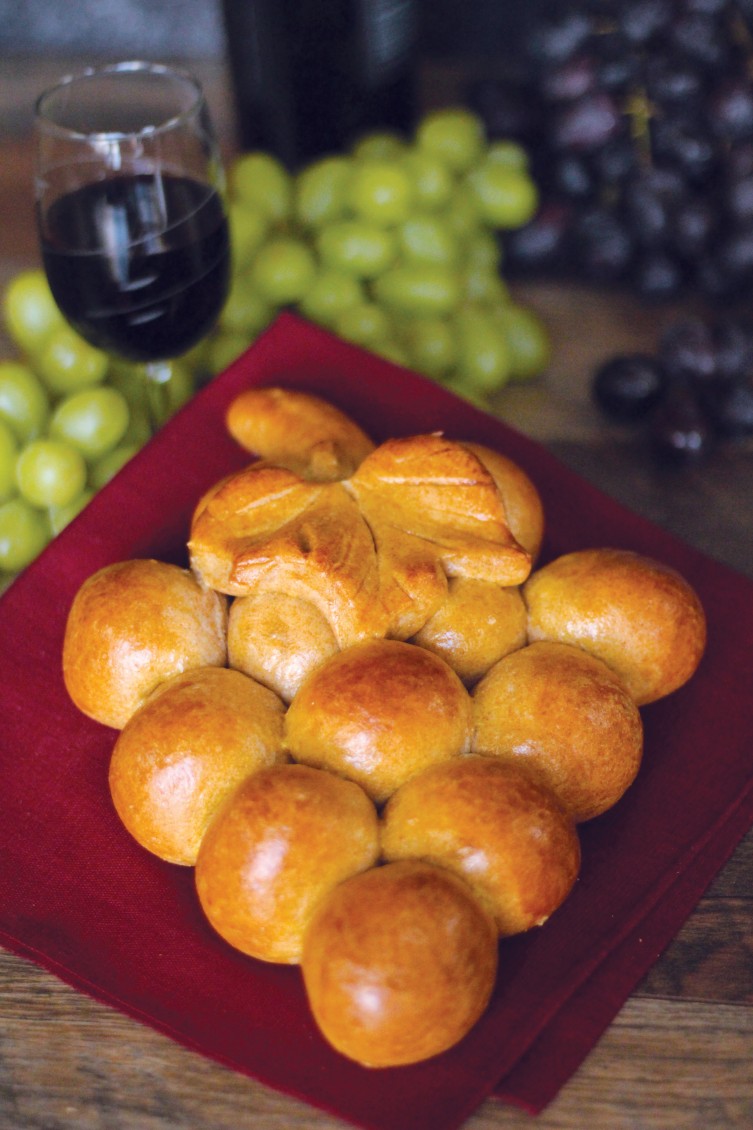 Whisk together 1 beaten egg yolk and 1 tablespoon water for egg wash. Use 1 pound of dough; reserve a 4-ounce piece of dough.
Shape remaining dough into 12 (1-ounce) balls. Grease large baking sheet. Starting from bottom, arrange balls in a 1, 2, 3, 4, 2 pattern.
With remaining dough, cut out a grape leaf; score to resemble veins. Brush with egg wash where leaf will be placed. Shape a tiny stem and place on top of leaf; secure with egg wash.
Cover; let rise until nearly doubled. Brush with egg wash. Bake at 375°F, 20-25 minutes or until golden. Cover with aluminum foil last 5-10 minutes to prevent over-browning.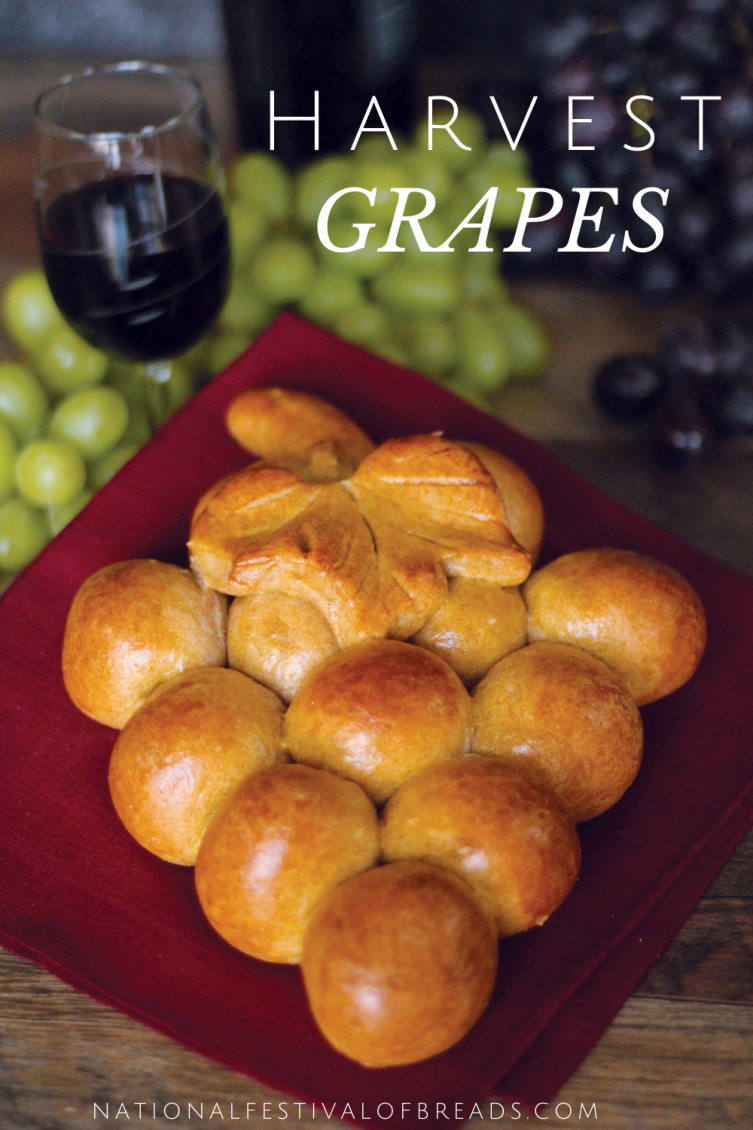 ---