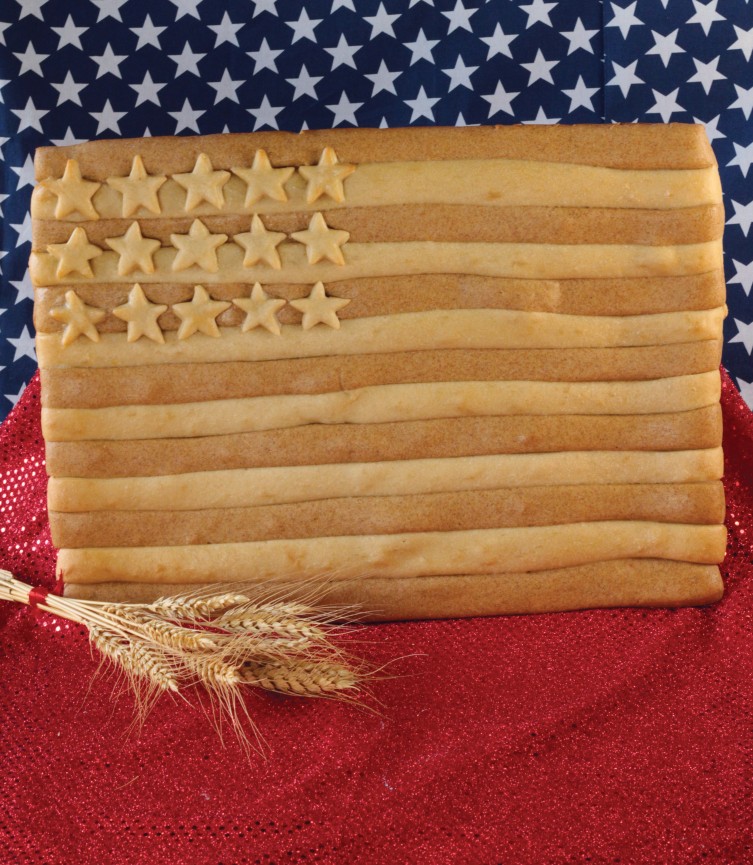 Use 1 pound of white dough and 1 pound of whole wheat dough. Lightly grease a 18" x 12" x 1" half sheet pan.
Roll each dough into a 7" x 17" rectangle. Cut each into seven (1" x 17") strips. Place a whole wheat strip in the pan and continue with a white strip; use 7 whole wheat strips and 6 white strips.
To make stars: roll remaining white strip 1/8" thick. Cut 15 mini-stars with a 1½" cookie cutter. To adhere stars: make an indention for each star and moisten back of star with beaten egg white.
Cover; let rise 20-30 minutes. Bake at 350°F, 25-30 minutes. Tent with aluminum foil to prevent over-browning.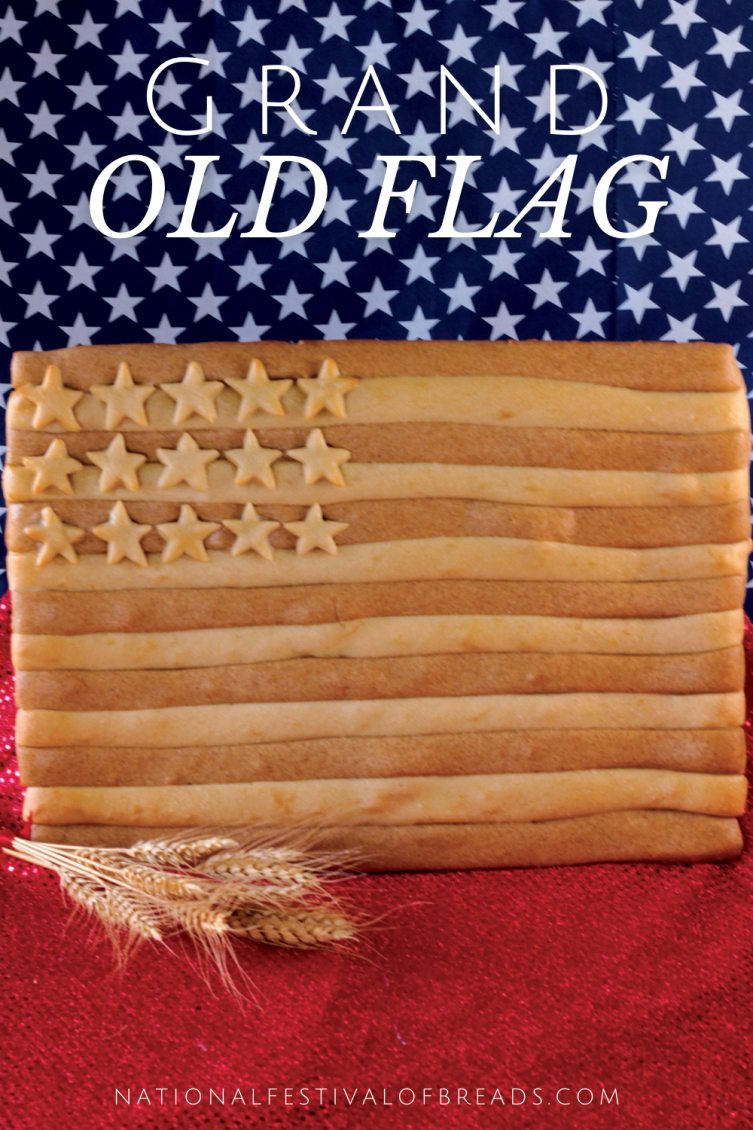 ---