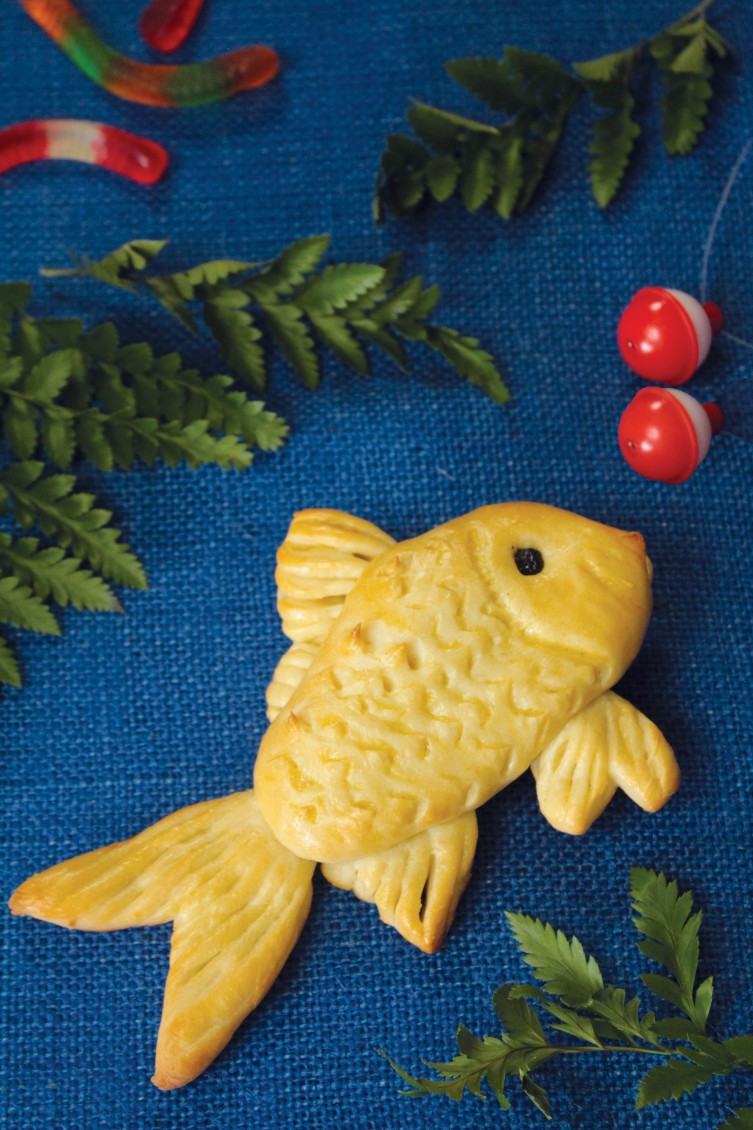 For body and head: shape 2 ounces of dough into 5" oval with tapered ends. Place on greased baking sheet.
For tail: roll out ½ ounce of dough into a 4" triangle and place point under body. Cut a wedge in the center of triangle to use as a bottom fin. Shape another bottom fin from a ¼-ounce piece by shaping into a triangle. For top fin, shape ½ ounce of dough into a triangle. Cut markings on fins.
For mouth: make a deep clip and place a small crunched aluminum foil ball to hold mouth open while baking.
For eye: use a straw to cut dough; insert a dried blueberry. Make a circular cut around eye.
Using scissors, make shallow clips on fish. Beat 1 egg and 1 tablespoon water; brush on fish. Bake immediately at 375°F, 15-17 minutes. Cover fins with aluminum foil to prevent over-browning.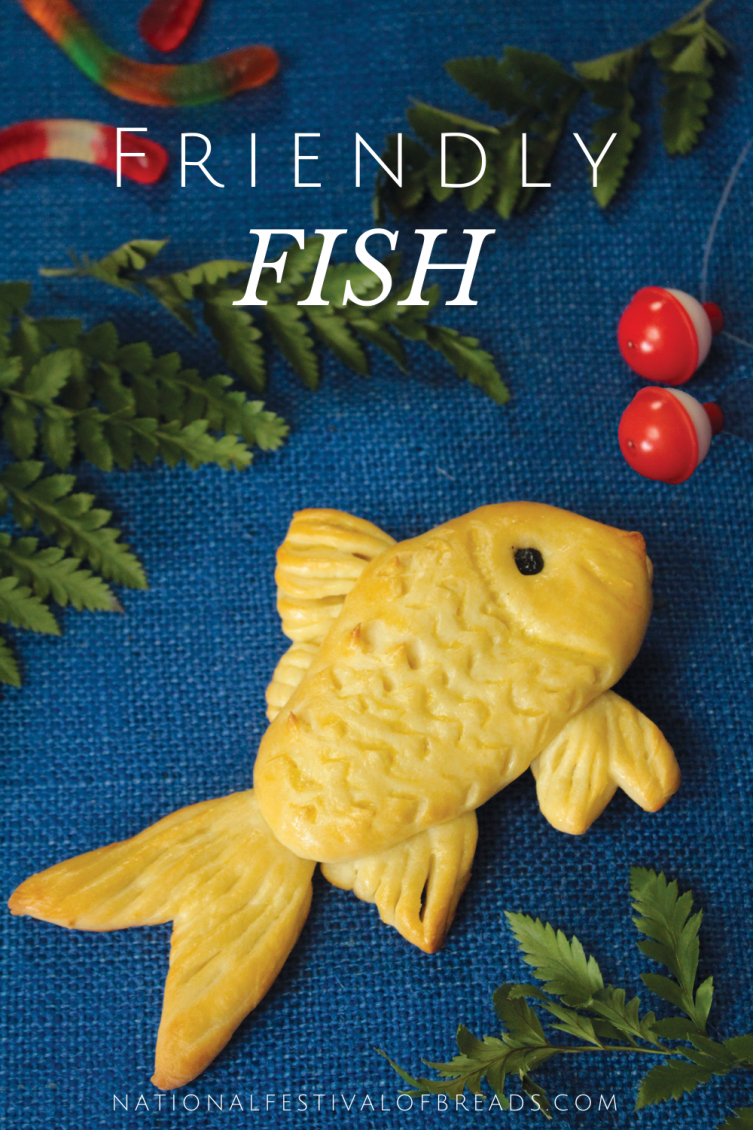 ---