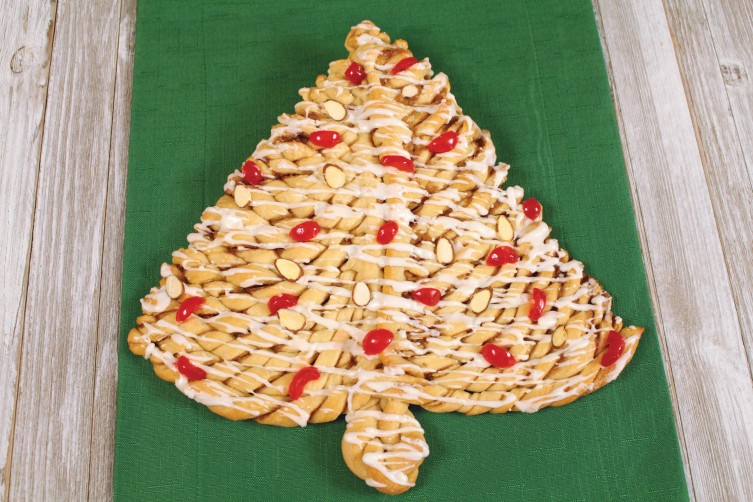 Roll 1-1¼ pounds of dough into 12" x 18" rectangle. Spread with 2 tablespoons softened butter. Combine 1 teaspoon ground cinnamon and ¼ cup brown sugar; sprinkle on dough.
Fold dough into triangle, overlapping edges; leaving ½" uncovered along bottom. Cut 1/2" off bottom and twist to form tree trunk. Place tree on greased cookie sheet and position trunk.
Mark branches every ½" and cut almost to center. Twist branches several times and curve upward.
Cover; let rise until almost doubled. Bake at 350°F, 15-20 minutes or until golden.
Cool. Drizzle icing over tree; decorate with almonds and maraschino cherries.
---