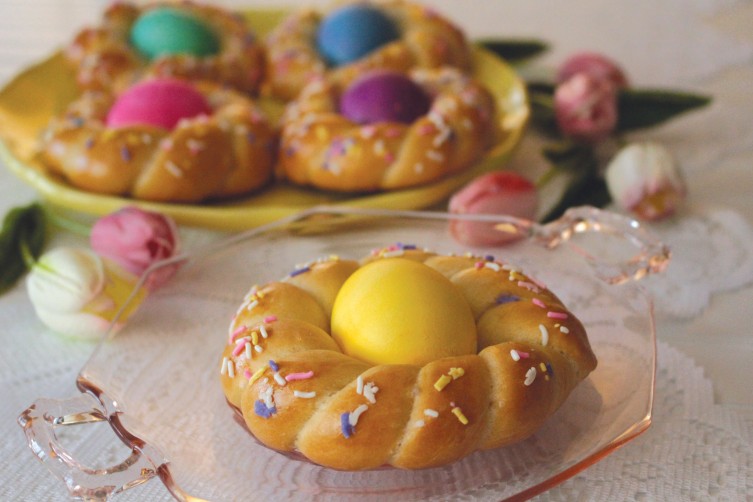 For each nest: use 3 ounces of dough and one uncooked, colored egg. Note: Eggs do not need to be hard-cooked as they will cook in the oven.
Divide dough in half; roll into uniform 14" ropes. Twist ropes together; form a 3½" diameter ring, pinching ends to secure.
Place on greased or parchment-lined baking sheet. Cover; let rise until almost doubled. Place egg in the middle of the ring.
Beat 1 egg and 1 tablespoon water; brush on dough. Garnish with sprinkles. Bake at 350°F, 20-25 minutes or until golden. Serve immediately or store covered in refrigerator.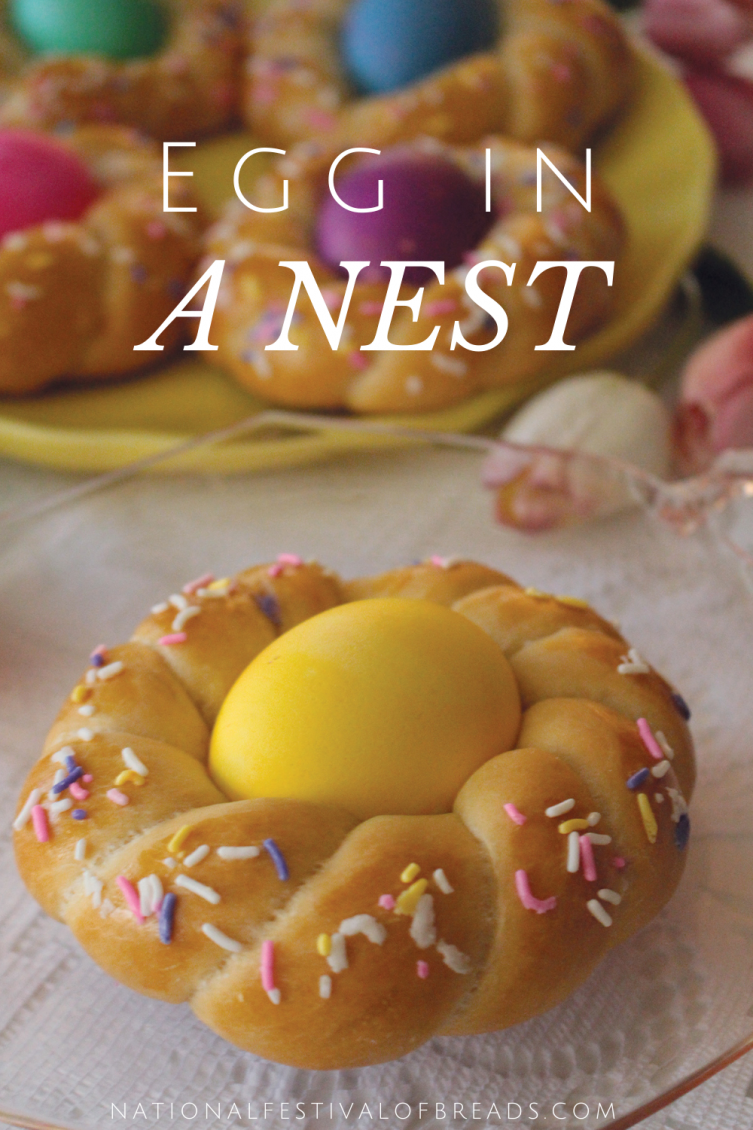 ---