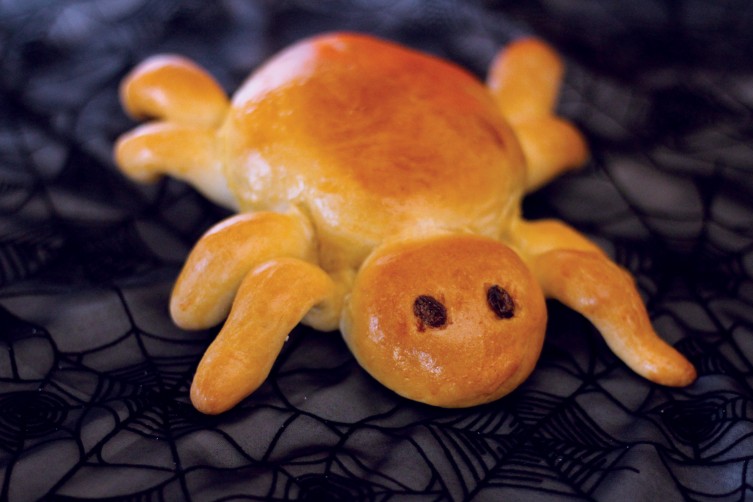 For body: form a large smooth ball and flatten slightly, place on greased baking sheet. For head: shape a small ball and place next to body.
For legs: roll dough into 4 long and 4 short ropes. Place in position.
For eyes: make clips in head; insert raisins. Cover; let rise 30 minutes.
Beat 1 egg and 1 tablespoon water; brush on spider. Bake at 350°F, 15-30 minutes, depending on size of spider. Spider should be golden brown.
You might also like this Wicked Witch.
Or, try these Pumpkin-Shaped Rolls.
Check out more Halloween Inspiration from our friends at EatWheat.org.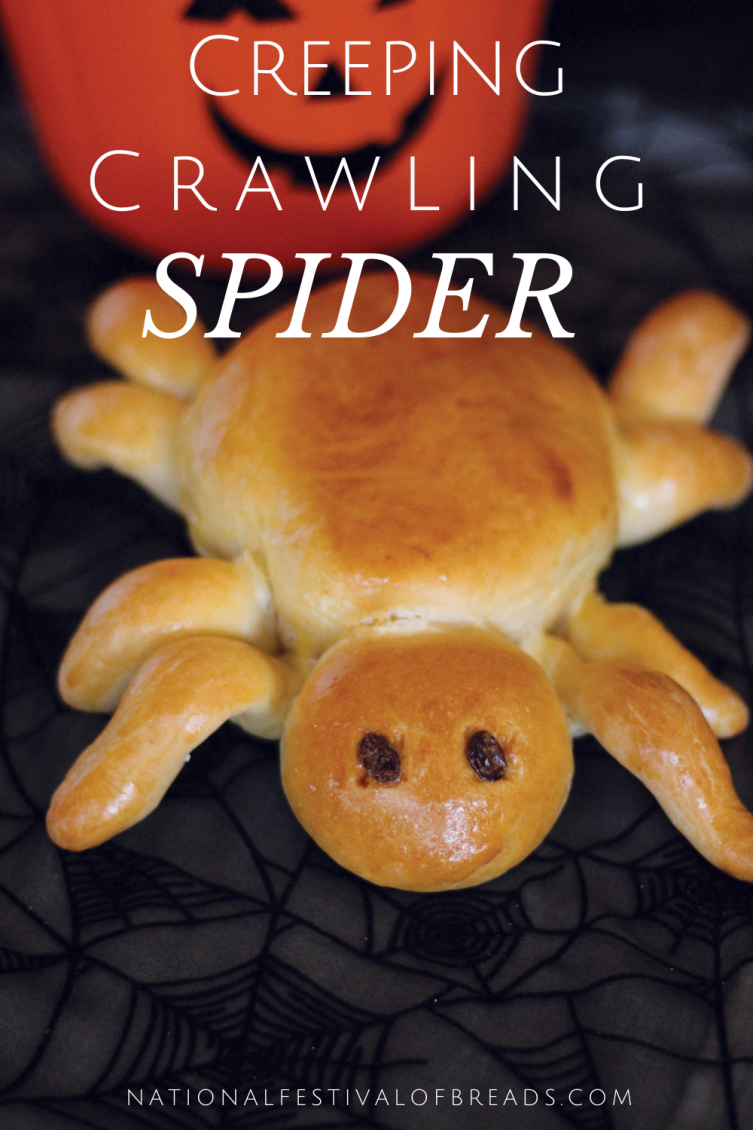 ---