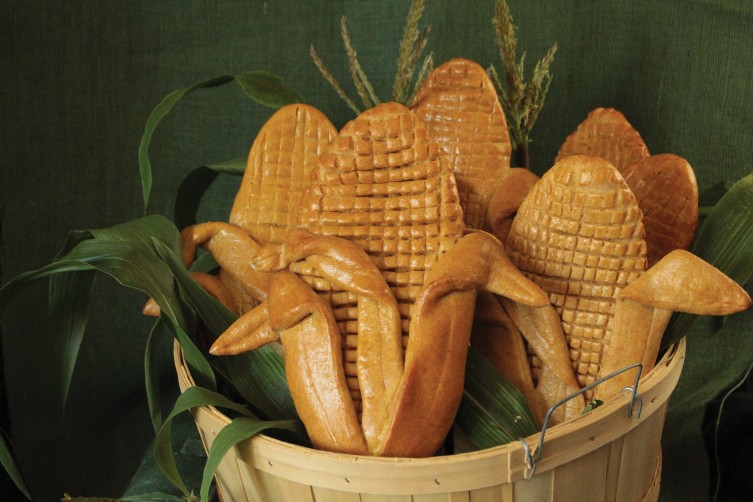 Use 1 pound of whole wheat dough. Roll 10 ounces of dough to form a 12" x 4" tapered oval; place on greased baking sheet. For kernels, use knife to make lengthwise and crosswise shallow cuts.
To form husks: shape remaining 6 ounces of dough into a long flat oval. Slice into 3 lengthwise pieces, making middle section narrower. Score center of husk leaves to add detail.
Lay narrow husk at bottom of cob and twist it halfway up corn, slightly off center.
Lay next husk over bottom of corn and halfway up one side. Lay last piece over bottom and along other edge. Fold all tops to the outside.
Let rise 15-20 minutes. Beat together 1 egg and 1 tablespoon water; brush on corn. Bake at 350°F, 20-25 minutes until golden. Tent edges with aluminum foil to prevent over-browning.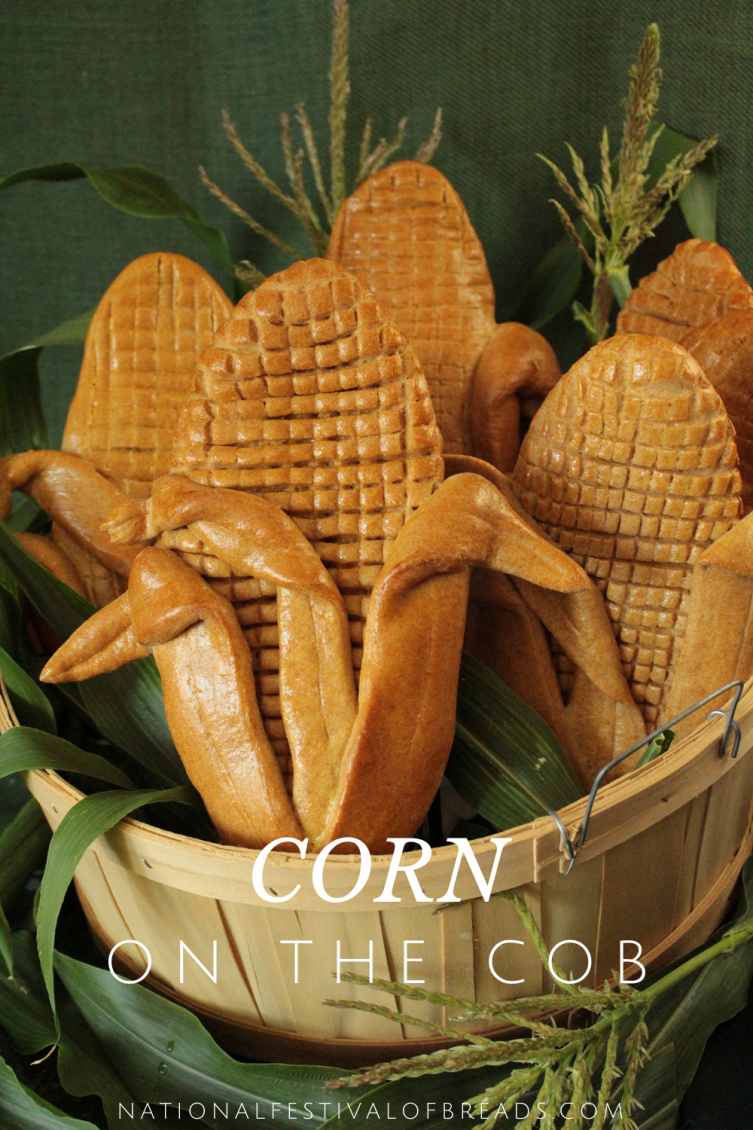 ---