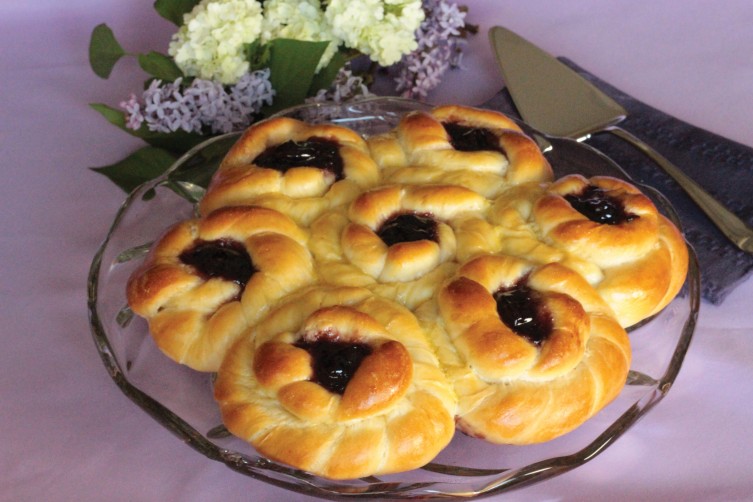 Roll 2 pounds of dough into a 14" x 7" rectangle. Cut into 14 (1" x 7") strips.
Twist 2 strips together. Form into coil; tuck ends underneath. Repeat with remaining strips making 7 coils.
Place 1 coil in center of greased or parchment-lined baking sheet. Arrange remaining coils around center coil with sides touching.
Cover; let rise until doubled. Make deep indentation in center of each coil. Beat together 1 egg and 1 tablespoon water; brush on coffeecake. Fill each indentation with 2 teaspoons jam.
Bake at 375°F, 20-22 minutes or until golden. Tent edges with aluminum foil to prevent over-browning.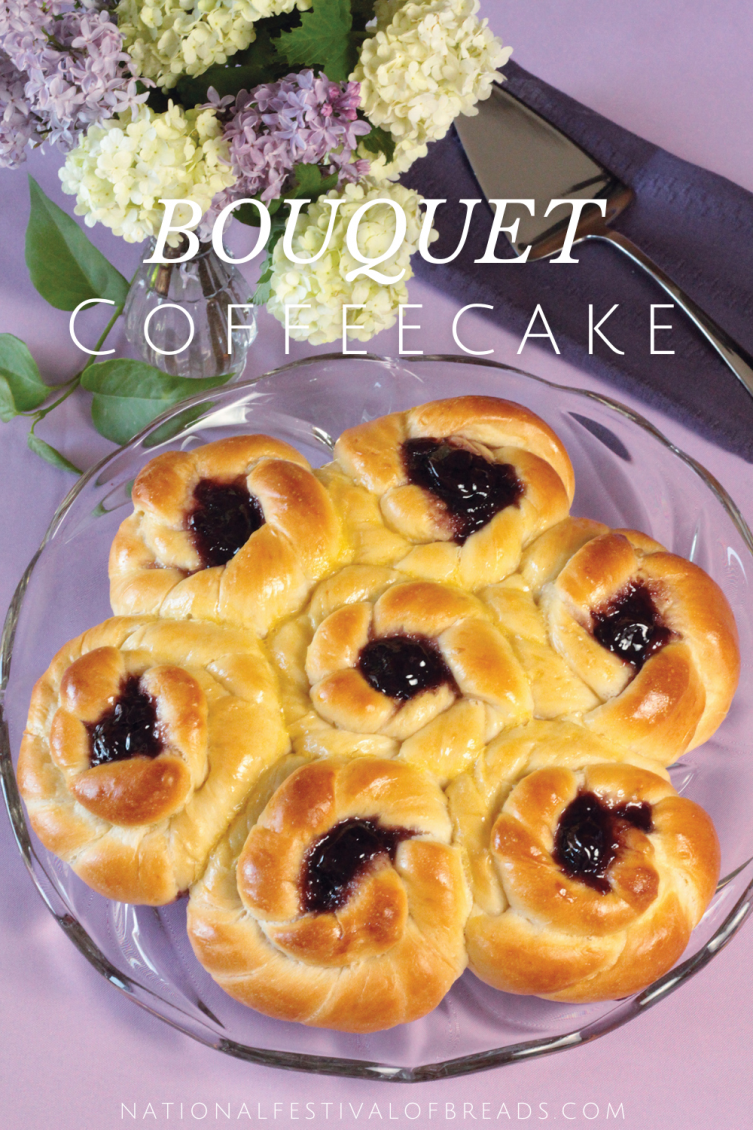 ---