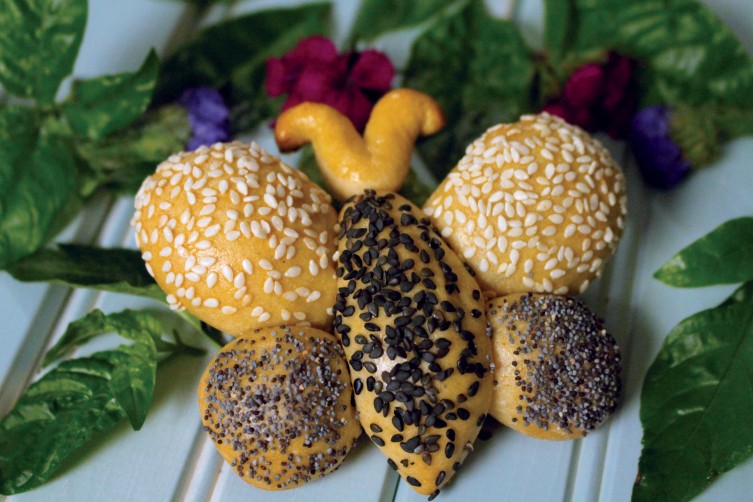 For each butterfly, use 4 ounces of dough. Divide into 3 (1-ounce) pieces and 2 (½-ounce) pieces. Shape a 1-ounce piece into a slightly tapered oval for the body. Place on greased baking sheet. For large back wings, shape 2 (1-ounce) pieces into teardrop shapes. Place beside upper half of body.
For lower wings: form the ½-ounce pieces into smaller teardrops and place next to body.
For antennae: use a small piece of dough and roll into a thin rope. Bend into a "V" and place above head.
Beat together 1 egg and 1 tablespoon water; brush on dough and sprinkle with poppy and sesame seeds. Let rise 20-30 minutes. Bake at 350°F, 15-20 minutes.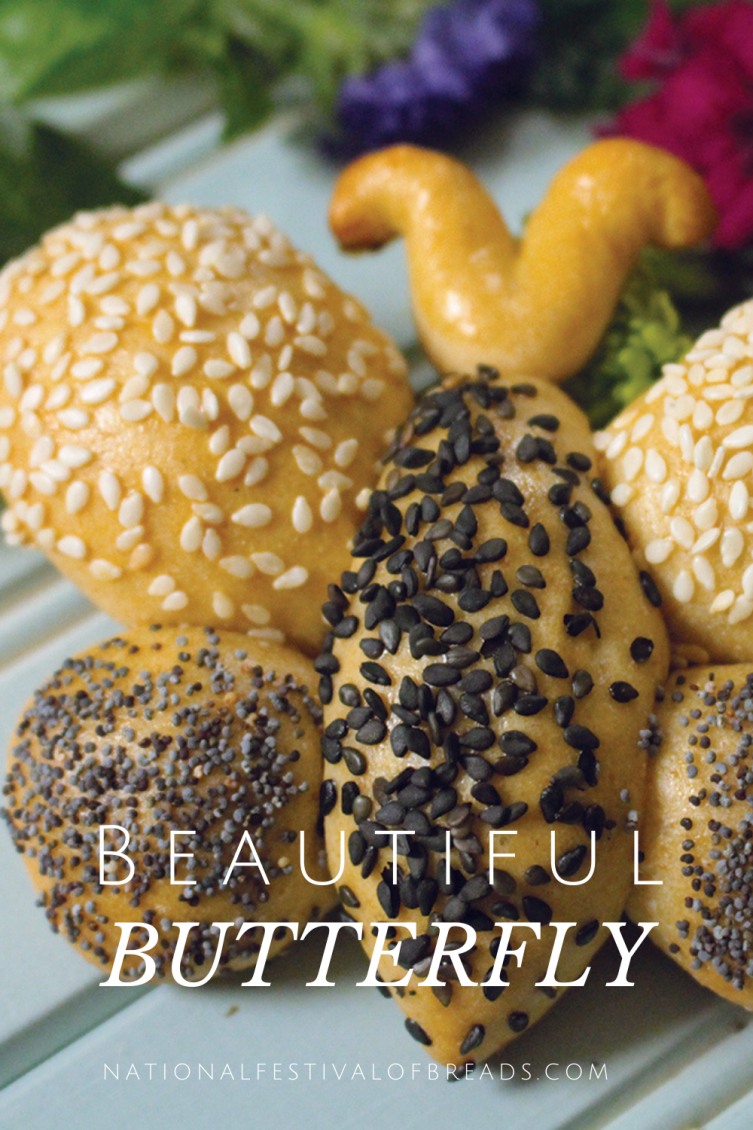 ---