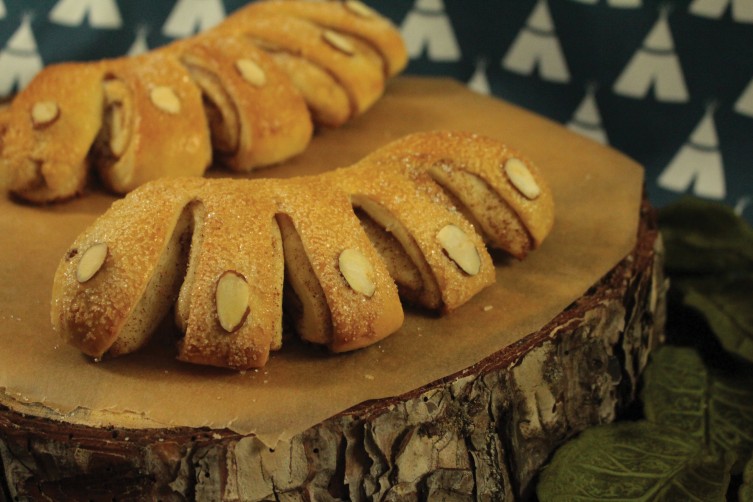 To make three large bear claws, roll 1 pound of dough into a 12" x 18" rectangle. Brush with 2 tablespoons softened butter and sprinkle with ¼ cup Cinnamon-Sugar mixture (recipe on page 2).
Starting with long edge, roll up tightly like cinnamon rolls; seal edge. Place seam-side down. Cut into 6" pieces; flatten with rolling pin.
Make four 1¼" cuts along bottom. Place on greased baking sheet; curve so the "claws" open up.
Cover; let rise until doubled. Beat together 1 egg and 1 tablespoon water; brush on claws. Arrange sliced almonds on claws; sprinkle with white coarse sugar. Bake at 350°F,15 minutes or until golden.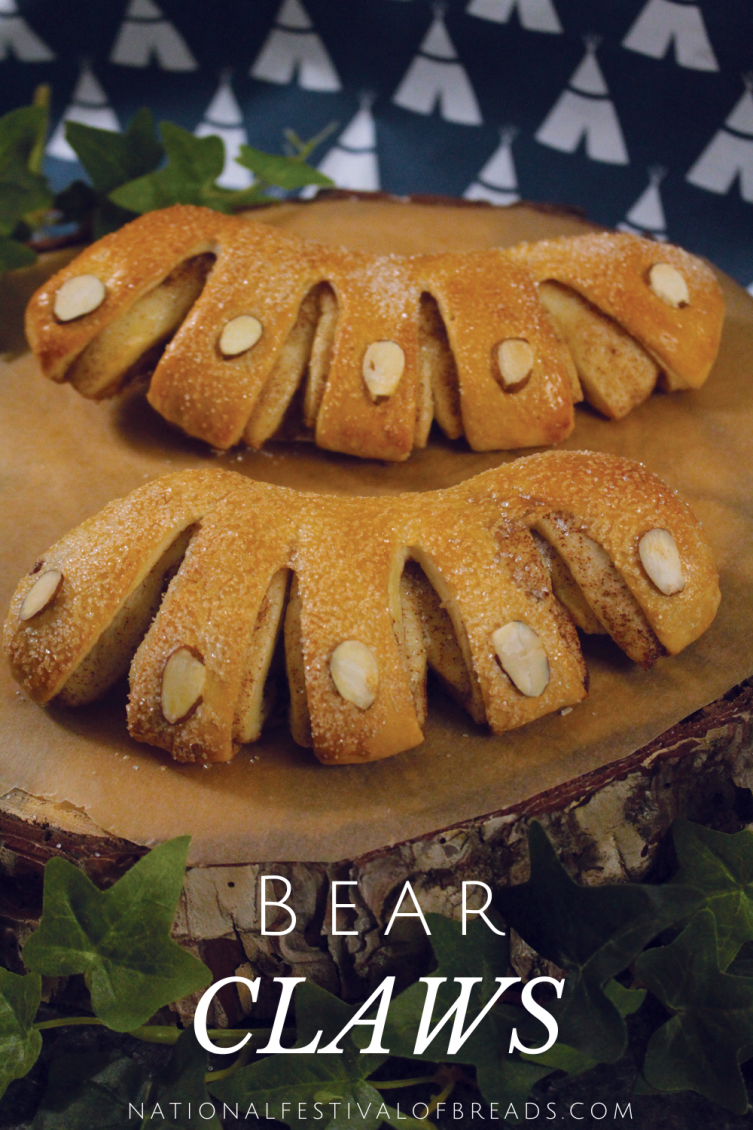 ---