​
Roll out 5 ounces of dough into a 6" x 3" oval. Pull the ends to exaggerate the points to form a football shape. Place on greased baking sheet.
With a knife, make a slight cut across the top of the football not quite reaching the points. Using 1 ounce of dough, roll a 10" rope as thin as possible. Cut the rope into 5-6 pieces for the laces. Lay each lace across the cut. Using a toothpick, push the ends of the laces down into the football to secure.
Let rise until almost doubled. Beat together 1 egg and 1 tablespoon water; brush on football. Bake at 375°F, 20 minutes or until golden brown.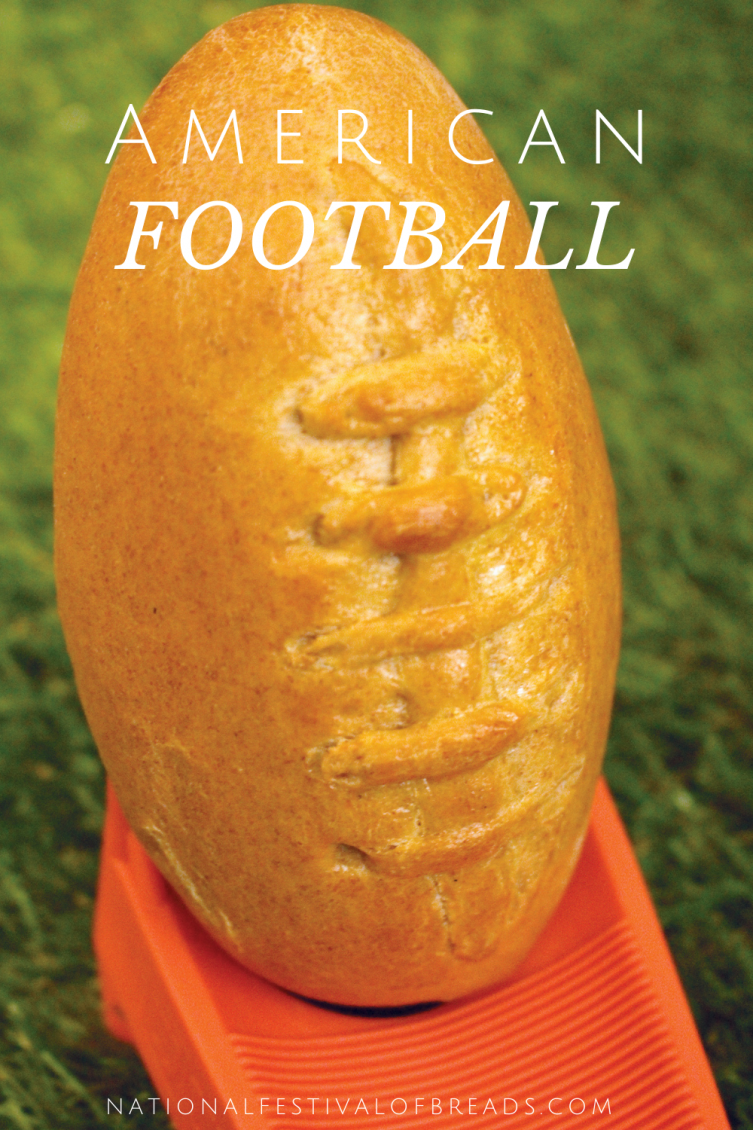 ---