Home Baker Uses Family's Love for Baked Potatoes to Inspire Finalist Recipe
May 3, 2019
Lauren Katz's Story
by Peyton Powell, Communications Intern
Lauren Katz, of Ashburn, Virginia, has had nothing but drive in her, after getting a small taste of victory two years ago. She won the '
Best Recipe Using Soy Ingredient Special Award
' at the 2017 National Festival of Breads baking contest. Ever since Katz won that award, she has strived to develop a recipe that would wow the judges and ensure her a spot as a finalist in this year's contest.
Katz was chosen as a finalist in the 2019 National Festival of Breads, Home Baker division, with her recipe, Loaded Baked Potato Bread.
Katz does not come from the typical baking background like other home bakers. She is a self-taught, determined baker. Katz is constantly experimenting in the kitchen and watching baking shows to gain new skills. She started to learn in college that she had a real niche for baking and was very talented. Her love for baking continued to grow over the years, and her parents were always right behind her, cheering her on.
Being a very homey person, Katz loves baking for her family. Her kids became her inspiration and helped her grow as a baker. Katz enjoys baking all sorts of goodies for her children and loves hearing their feedback.
"I would always try new recipes and feed them to my family for dinner. Sometimes, they weren't good, and other times, they were great. As a baker I think you need the good and the bad recipes to become great," Katz says.
Katz also loves baking for herself.
"It's therapeutic and personal when you bake. I enjoy my time in my kitchen," Katz says. Baking bread is her favorite thing to do. Relieving stress and being therapeutic are just a couple reasons as to why it brings her joy.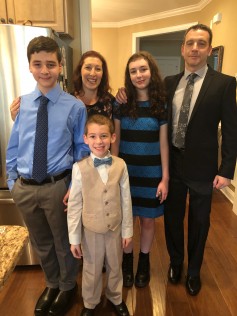 The inspiration behind her finalist recipe, Loaded Baked Potato Bread, comes from the love her family has for potatoes. She routinely cooks her family's favorite food, baked potatoes, for dinner, and Katz fell in love with the flavor combination. She wanted to create a bread that had all the flavors of a normal baked potato and resembled the look of the potato itself. After many attempts, she made her dreams into a reality. Her family loved her recipe as much as she did, which made being a finalist even more rewarding for her.
Katz is overjoyed to attend the National Festival of Breads baking contest in Manhattan, Kansas on June 8. She is bringing her mom and daughter to cheer her on for the contest. She is also excited to see all of her friends that are also attending the contest this year.
"I am really excited to be able to attend the festival this year and bring some of my family with me," Katz says.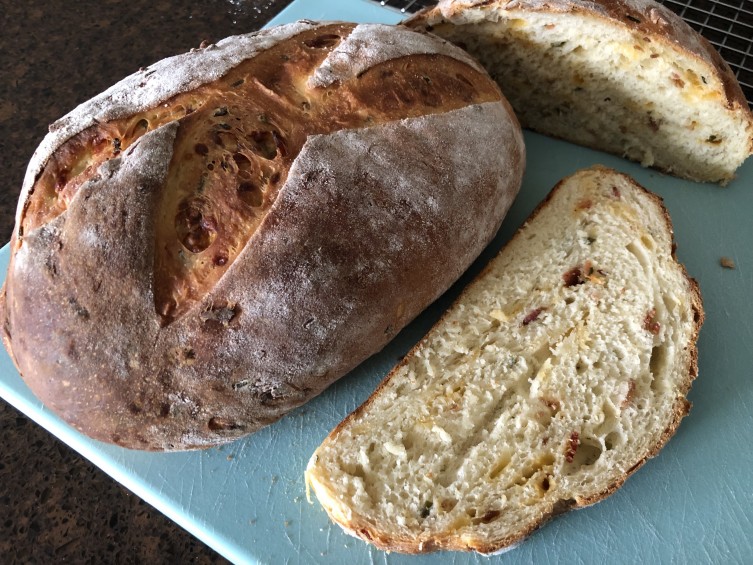 ---