Sweet Potato or Pumpkin Rolls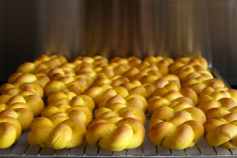 A gorgeous colored roll that is perfect for holiday meals. 
Ingredients
1 cup cooked and mashed sweet potatoes or pumpkin 
3 tablespoons margarine or butter 
1 package RED STAR® Active Dry Yeast 
1 ¼ cups lukewarm water (110-115°F)
1 egg 
1 teaspoon salt 
3 tablespoons granulated sugar 
5 ¼ - 5 ½ cups bread flour 
Instructions
In large mixing bowl, blend lukewarm (110°F) sweet potatoes or pumpkin together with margarine. 
Dissolve yeast in water; stir into potatoes or pumpkin. Add egg, salt, and sugar; blend. Gradually add 4 cups flour. Stir in enough remaining flour to make a soft, slightly sticky dough. 
Knead until smooth and elastic, 10 to 12 minutes, being careful not to add extra flour. (The dough will be sticky.) Place dough in a greased bowl; turn to grease top.* Cover; let rise in warm place until double. 
Punch down dough; cover and let rest 10 minutes. Shape into desired shapes. Cover; let rise in warm place until double. 
Bake in preheated 400°F oven 15 to 16 minutes, or until golden. 
Note: Dough may be covered and refrigerated at this time for later baking. Punch down whenever double in size. Use within 2 days. To use, keep covered and let dough reach room temperature. Proceed with directions as stated. 
Cindy's Test Kitchen Tip:
If you are using a 15 oz. can of pumpkin, I don't care to have leftover pumpkin, so  1 ½ times the recipe to use the rest of the can of pumpkin. Thus, I use:  1 (15 oz.) can pumpkin; 4 ½ tablespoons margarine or butter; 3 ¼  teaspoons yeast; 1 ¾ cups lukewarm water; 2 eggs; 1 ½ teaspoons salt; 4 ½ tablespoons granulated sugar, and  8-8 1/4 cups bread flour. If you use a whole can of pumpkin and scale out 2 oz. doughballs, you should end up with 40 rolls.
Makes 24 rolls.
Nutrition information per serving (one roll): 137 cal, 2 g fat, 9 mg chol, 119 mg sodium, 25 g carbo, 1 g fiber, 4 g pro, 55 mcg folate.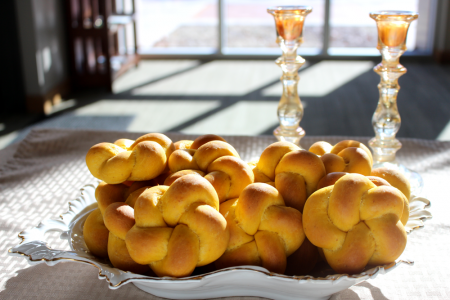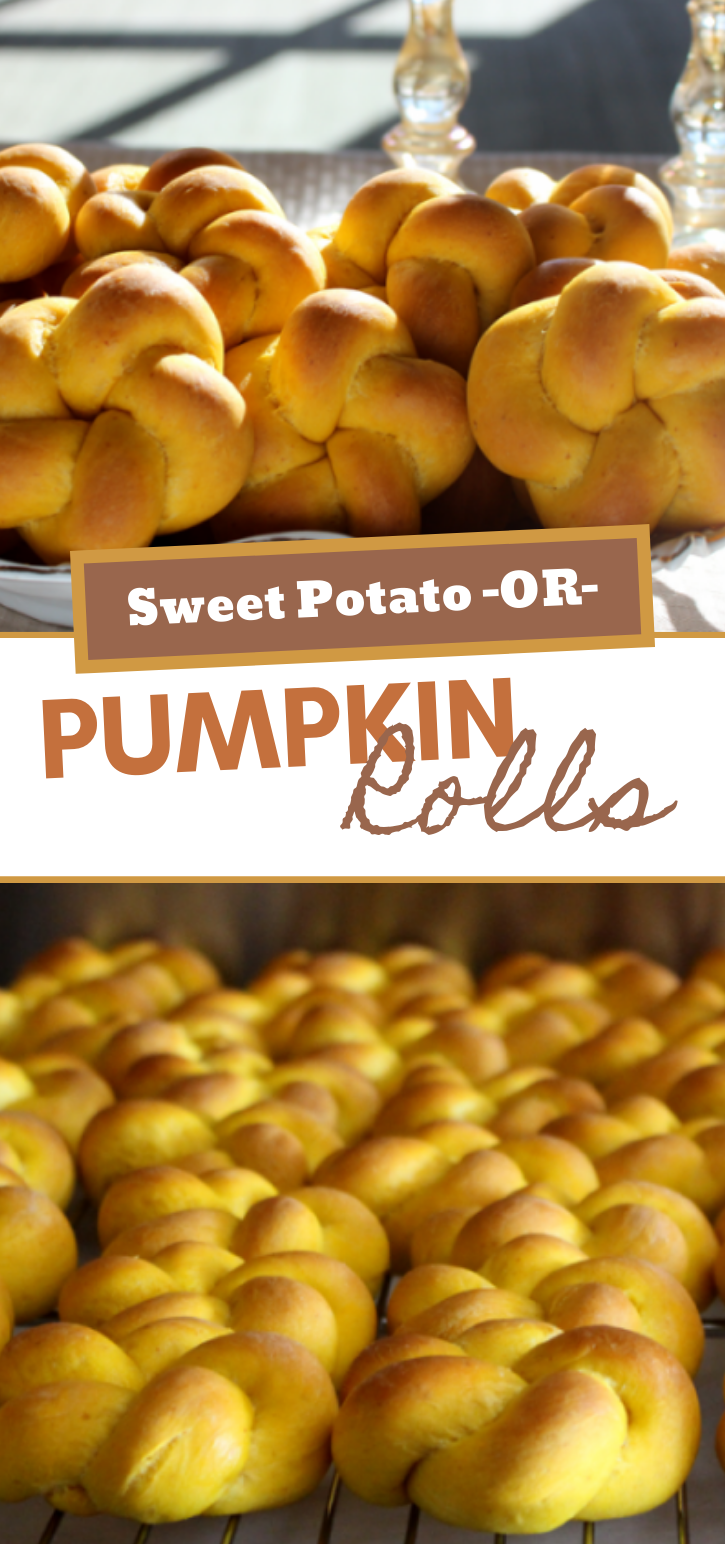 ---