Sweet Corn Blueberry Spiced Swirl Bread
"Memories of my grandma's cornbread, and my love for all things corn, inspired this yeasted cornbread. Using a bread machine saves time and makes this pretty bread so simple." — Janet Gill, Canton, Ohio
2017 National Festival of Breads
Special Award: Best Recipe Using Corn Ingredients
Sponsored by Kansas Corn Commission
Ingredients
Dough, made in bread machine
1 ¼ cups cream-style corn
3 tablespoons corn oil
2 tablespoons pure maple syrup
1 large egg yolk, white reserved
2/3 cup yellow cornmeal
2/3 cup old-fashioned oats, uncooked
2 tablespoons buttermilk powder
1 ¼ teaspoons salt
2 ½ – 2 ¾ cups KING ARTHUR® Unbleached Bread Flour, divided
1 (¼ ounce) package RED STAR® Active Dry Yeast
Filling
1/3 cup dried blueberries
2 tablespoons pure maple syrup
¼ cup finely chopped pecans
2 teaspoons ground cinnamon
½ teaspoon ground cardamom
¼ teaspoon nutmeg, freshly grated
Topping
1 egg white
1 ½ teaspoons water
2 tablespoons finely crushed cornflakes cereal
1 teaspoon finely chopped pecans
½ teaspoon pure maple syrup
1/8 teaspoon ground cinnamon
Directions  
In small bowl, mix corn, oil, and syrup together. Warm in the microwave to 80°F – 85°F. Stir in egg yolk. 
In bread machine pan, add corn mixture and remaining dough ingredients, using 2 ½ cups flour. Set on DOUGH cycle. After several minutes of kneading check dough consistency. Dough should form a soft ball around the kneading blade and be slightly tacky to touch. Add additional water or flour as needed.
Grease a 9" x 5" loaf pan. Roll dough into an 8" x 16" rectangle. Sprinkle the dough with the blueberries, keeping them ½" from edges. Press/roll blueberries into the dough gently using a rolling pin. Drizzle syrup over the berries and spread with a pastry brush.
Mix together remaining filling ingredients and sprinkle over berries. Roll tightly from short side to form log; pinch seam to seal. Pinch ends and tuck under loaf. Place in pan seam-side down. Cover with plastic wrap sprayed with non-stick spray. Let rise in warm place until center of loaf is about 1" above pan edge, 40 – 45 minutes. 
Meanwhile, preheat oven to 350°F. For egg wash, whisk together egg white and water. In a separate bowl, mix cereal, pecans, syrup, and cinnamon. When ready to bake, gently brush top of loaf with egg wash and sprinkle with cereal mixture.
Bake 45 – 50 minutes or until internal temperature in center of bread registers at least 190°F. Tent with foil if top is browning too quickly. Cool a few minutes before removing from pan. Transfer to rack. 
Yield: 1 loaf, 16 servings. 
Nutrition Information Per Serving  (1 SLICE, 71g): 200 calories, 45 calories from fat, 5g fat, .5g saturated fat, 0g trans fat, 15mg cholesterol, 260mg sodium, 33g total carbohydrates, 2g dietary fiber, 6g sugars, 5g protein, 46mcg folate, 0mg vitamin C, 30mg calcium, 2mg iron.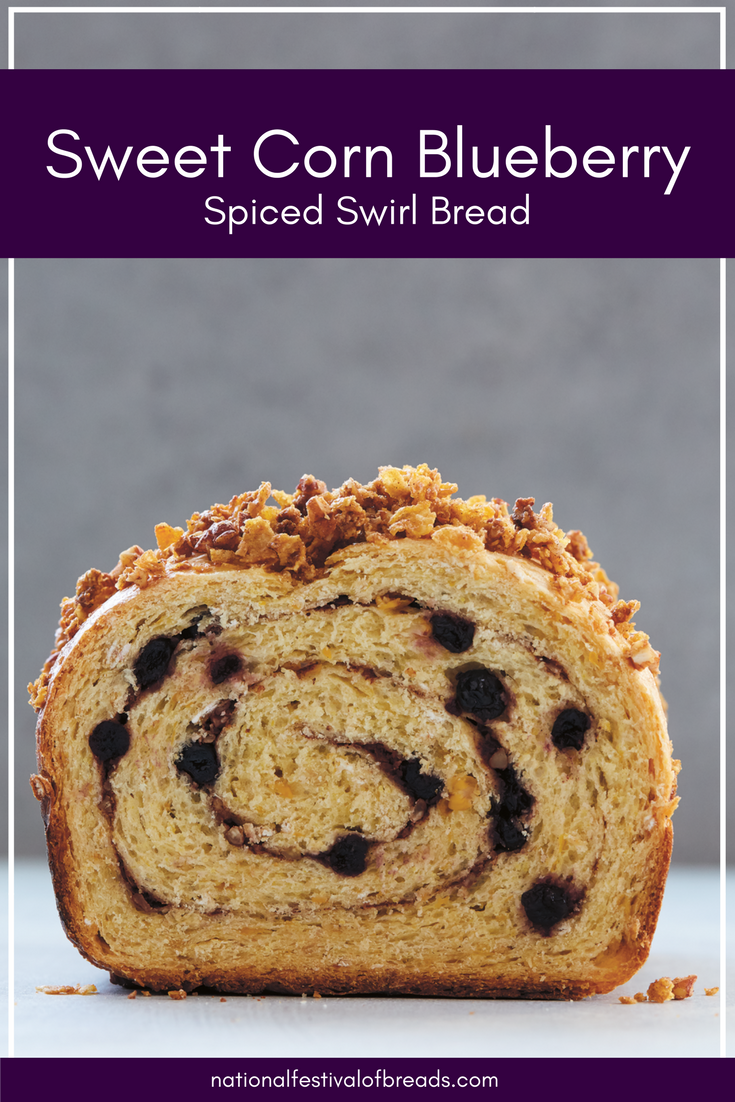 ---