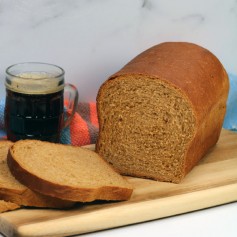 In 1982, the Kansas Wheat Commission celebrated 25 years of promoting Hard Red Winter wheat for the Kansas wheat farmers. This recipe appeared in the annual recipe booklet.
Ingredients
2 (¼ ounce) packages active dry yeast
2 ¼ cups warm root beer (110°F - 115°F), not diet 
1 ½ cups rye flour
⅓ cup unsulfured molasses
1 tablespoon salt
2 tablespoons vital wheat gluten (optional)
4 ¼ - 4 ½ cups bread flour, divided 
¼ cup shortening or unsalted butter
1 ½  - 2 teaspoons caraway seeds (optional)
Directions
In bowl of stand mixer fitted with paddle, dissolve yeast in root beer. Wait 5 - 10 minutes for mixture to foam (proof).  
Stir in rye flour, molasses, salt, gluten and 2 cups flour. Beat on medium speed 2 minutes until smooth.
Switch to dough hook. Stir in shortening, caraway seeds and enough remaining flour to form a soft, workable dough. Knead 8 - 10 minutes.
Place in a greased bowl, turn to grease top. Cover; let rise until doubled, about 1 hour. Press two fingers into dough. It will leave indentation when dough is doubled. 
Deflate dough, divide in half. Cover; let rest 15 minutes. Form each half into loaf and place in greased 9" x 5" loaf pans. Cover; let rise until sides of dough reach top of pan and center is well rounded. Test gently with finger; a slight indentation shows loaves are ready to bake.  
Bake in preheated 375°F oven 40 - 45 minutes. Tent with aluminum foil after first 20 minutes to prevent over-browning. Bread is done when golden brown and internal temperature registers 200°F - 210°F.
Immediately remove bread from pans and cool on rack. Do not place in direct draft or crust will wrinkle. Let cool before slicing.
Yield: 2 loaves, 15 servings each. 
NUTRITION INFORMATION PER SERVING (1 SLICE, 50g): 130 calories, 20 calories from fat, 2g total fat, 0g saturated fat, 0g trans fat, 0mg cholesterol, 240mg sodium, 24g total carbohydrate, 1g dietary fiber, 4g sugars, 3g protein, 39mcg folate, 0mg vitamin C, 1mg iron.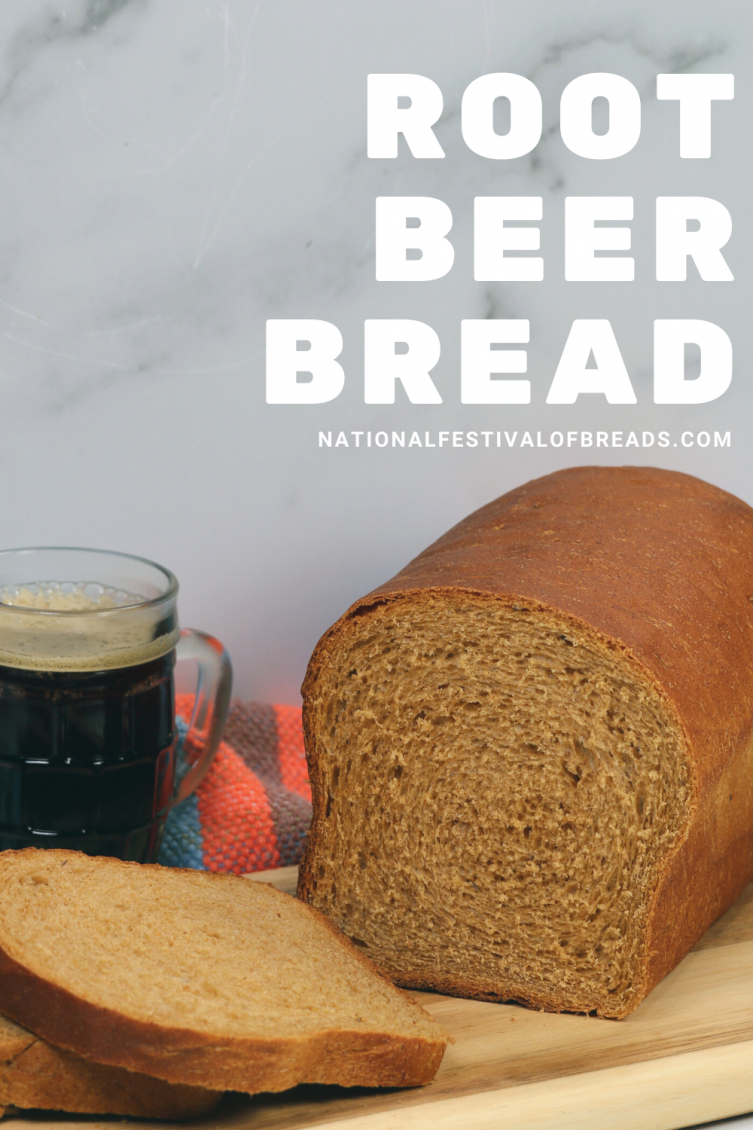 ---