Quick and Easy Steel-Cut Oat Bread
Susan Wiebe, Wichita, Kansas
Ingredients
1 cup steel-cut oats, dry
¼ cup honey
2 tablespoons unsalted butter
1 ½ teaspoons salt
2 cups boiling water 
1 cup King Arthur® White Whole Wheat Flour
3 - 3 ¼ cups King Arthur® Unbleached Bread Flour, divided
1 ½ tablespoons vital wheat gluten
1 (¼ ounce) package RED STAR® Quick∙Rise™ Yeast
Directions
Place into bread machine pan the oats, honey, butter, salt and boiling water. Let set 30 minutes. 
Add white whole wheat flour, 3 cups bread flour, gluten and yeast. Program for Dough cycle and press Start. Check the dough's consistency about 5 minutes after the kneading cycle begins, adding additional water or flour as needed to form a soft, smooth ball of dough.  
Spray two 8 ½" x 4 ½" loaf pans with no-stick cooking spray. After the bread machine completes its cycle, transfer dough to a lightly floured work surface. Divide dough in half; cover, let rest 10 minutes.
Shape into loaves by rolling each into a 10" x 6" rectangle. Starting with 6" edge, roll up tightly, pressing dough into roll. Pinch edges and ends to seal. Place in pans with seam underneath.
Cover; let rise until doubled. Near the end of the rise, preheat oven to 350°F. 
Bake 30 - 35 minutes. The bread is done when golden brown and a thermometer inserted into the center registers about 205°F. Remove loaves from oven and after 5 minutes turn out onto a rack to cool. 
Yield: 2 loaves, 16 servings each. 
Nutrition Information Per Serving (1 slice, 61 g): 170 calories, 5g protein, 33g carbohydrates, 2g dietary fiber, 2g fat, .5g saturated fat, 0g trans fat, 2mg cholesterol, 62mcg folate, 110mg sodium, 1mg vitamin C, 2mg iron, 6mg calcium.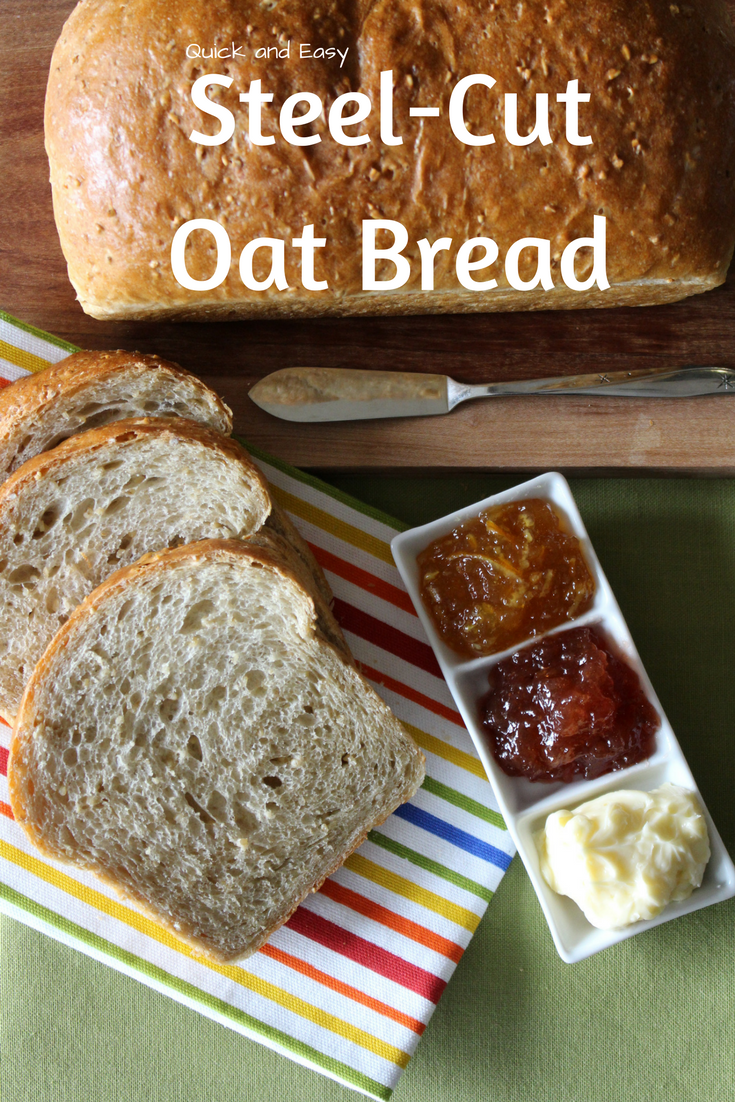 ---