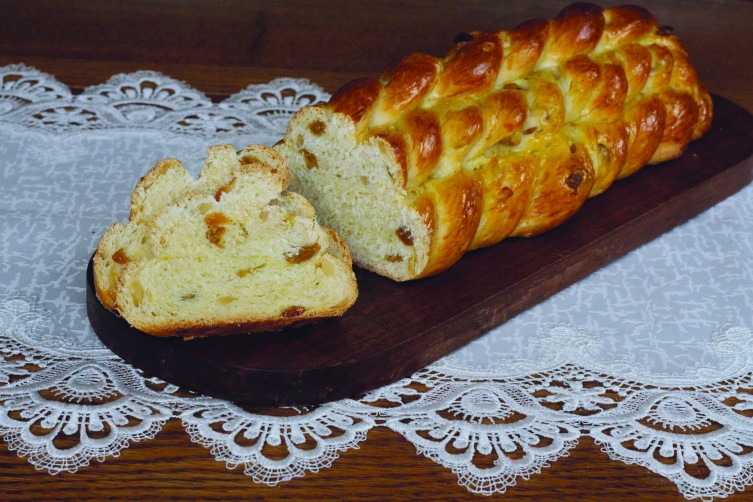 Use 37 ounces of dough. Shape 4 (5-ounce) balls, 4 (3-ounce) balls and 2 (2½-ounce) balls; cover. Beat 1 egg yolk and 1 tablespoon water for egg wash.
For first braid: roll 5-ounce balls into 16" ropes, tapering ends. Braid the dough into a four-strand braid: pinch the four ropes of dough together at the end. Number ropes from left to right. Place ropes: 4 over 2; 1 over 3; 2 over 3. Repeat until finished. Place on greased baking sheet.
For second braid: roll 3-ounce balls into 16" ropes; braid and pinch ends together. Using side of hand, indent center of first braid. Brush indentation with egg wash. Lay second braid on top of first braid; indent center again and brush with egg wash.
Roll remaining balls into 16" ropes; twist together and lay on top of second braid. Pinch ends together; tuck under loaf. Secure ends and top with toothpicks.
Cover; let rise until doubled. Brush with egg wash. Bake at 350°F, 35-40 minutes until golden and internal temperature is 200°F. Tent with aluminum foil to prevent over-browning. Cool on rack; remove picks.
For more hints and tips on this shape, visit our friends at the Home Baking Association and look for the 4-Strand Braid!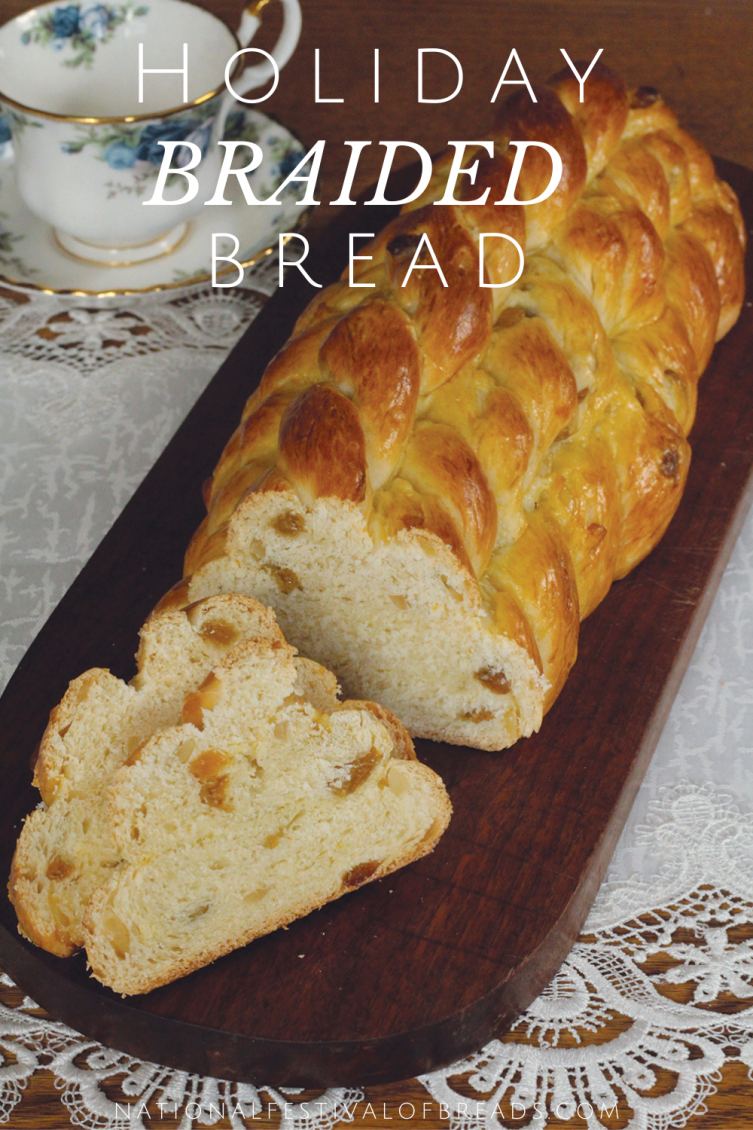 ---