Putting her heart in a bread basket
April 10, 2015
Food as Love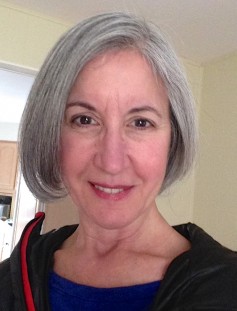 "Few of us think of food only in times of celebration.
We also think of it in times of sadness and need.
Cooking for others is a way to extend your heart."
Chef Art Smith, borrowed from Good Grief Cook
For Lisa Keys, her National Festival of Breads entry is more than a recipe; her Smokehouse Cranberry Cheese Bread is a tribute. The ingredients, including smoked cheddar and tofu, were inspired by her mother-in-law, Renetta, who taught Lisa and her kids "the importance of buying local in support of the farming community."
"My mother in-law always had smoked cheeses from the local farmer and fresh made maple syrup tapped from trees in town," Lisa wrote in her entry. "She was also into healthy foods and introduced me to tofu in delicious breakfast smoothies. This bread honors all of her goodness."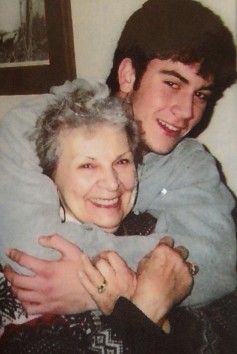 Serendipitously, Lisa was announced as a finalist in the Time Saving and Simple category on Renetta's birthday.
"What touches my heart about this whole thing is not so much that I won, but that the recipe I created for this contest was actually inspired by Renetta and days spent visiting her in Vermont," she wrote on her blog, the Good Grief Cook. "Is it just coincidence or is Renetta continuing to comfort me?"
Lisa described herself as a self-taught, trial-and-error cook who loves to experiment with different ingredient combinations. For the National Festival of Breads, she said enjoyed the challenge of incorporating tofu, as a soy ingredient, into her recipe as a way to boost the nutritional content.
"Bread baking is a challenge for me. This one came out so well – I was delighted," said Lisa. "I hope I can put my heart in a bread basket and people will like my recipe."
Cannot wait to try Lisa's recipe? Try out Sweet William's Spirited Chocolate Chip Cookies, dedicated to her son, to tide you over. Then, get the full recipe for her Smokehouse Cranberry Cheese Bread at the National Festival of Breads on June 13 in Manhattan, Kansas.
Finalist Facts
Lisa's blog, Good Grief Cook, is dedicated to celebrating her son William, who passed away four years ago. For Lisa, her time spent cooking is therapeutic as well as tasty and she said she hopes the recipes and memories shared provides strength and support to others who have lost a loved one. "What I've learned is that the grief is never going away," she said. "I wanted to celebrate the amazing son that he was and show people a positive way to deal with grief."
While her Italian grandmothers were terrific cooks, they did not speak English or use cookbooks. "They just had instincts; they knew their food," Lisa said, remembering that she spent every Sunday watching them cook and bake.
Lisa is a Chopped Champion. She won a Mother's Day episode of the Food Network show that challenged competitors to create tasty dishes using ingredients like chicken noodle soup, neon-colored breakfast cereal and chocolate body paint. Read about her experience in her blog entry "Chopped Champion Whoosh Moments."
by Julia Debes
---