Making More than Bread in Five Minutes a Day
June 3, 2015
Join Best Selling Cookbook Author Zoë François at National Festival of Breads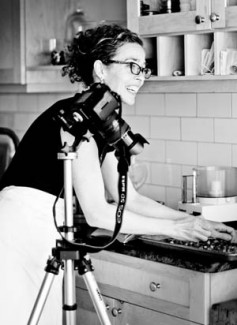 Memories of learning how to bake often evoke memories of the smell of a great loaf coming out of the oven or flour-covered faces at a grandmother's table. For baking maven Zoë François, however, those memories bring up a bath tub.
For Zoë, her mother was not a baker, but from a very early age Zoë and a friend were allowed to snag whatever they could find in the pantry to mix up – sometimes using the bath tub as their bowl. Eventually, they started sticking their creations in the oven – mainly to see if it would explode, according to Zoë.
"Nothing was edible," said Zoë, explaining that the pair eventually learned how to "refine" their recipes and bake their own bread and cookies.
Today, Zoë operates an online baking empire, Breadin5.com and ZoeBakes.com, started by a very simple concept – creating a no-knead dough that can be mixed up and refrigerated for up to two weeks, allowing busy bakers to snag a piece whenever needed to make anything from a simple baguette to an artful wreath bread.
Zoë said she originally set out to introduce people to baking bread – like her mother, who she had test out her first recipes – but she found a surprising audience with experienced bakers who are seeking out innovative and quicker methods of baking. Now, Zoë said she is finding her method resonates with an entirely new generation that does not believe they have time to bake.
"Maybe they will be the next generation of competitors in the National Festival of Breads," she said, adding that she looks forward to having face-to-face time with this year's contestants and attendees.  
"With the website, I do not always get to see or taste what they are doing," she said. "It is always exciting to have these bread bakers in one place together."
In her own home, Zoë said her 14 year-old son already is an avid baker, although he prefers Julia Childs to his own mother's methods. He even started selling scones to neighbors and friends after his father said he would pay him to wake up and bake scones for breakfast. He even convinced his mother to handle the back-door morning exchange so he could go back to bed after baking. Her 16 year-old just likes to eat.
Join Zoë at the National Festival of Breads on Saturday, June 13 in Manhattan, Kansas, to catch a demonstration of her five-minute method. No bathtub required.
by Julia Debes
---