King Arthur Flour and Kansas farmers partner for the National Festival of Breads
January 14, 2015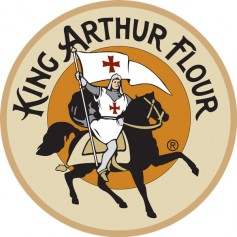 Even the best recipe and baking technique could not win without the use of superior ingredients, including flour. And flour companies know that to produce the best performing flour, they need a reliable supply of high quality wheat from farmers. This shared need for excellence from farm to mixer is exactly why King Arthur Flour is the longest and largest sponsor of the National Festival of Breads.
"King Arthur is proud to have sponsored of the National Festival of Breads since its inception in 2009," Katie Walker, public relations manager for King Arthur, said. "Our company's mission is to support and inspire bakers worldwide and aligns perfectly with the Festival's goal to encourage bakers to develop their bread baking skills."
As America's oldest flour company, King Arthur is celebrating its 225th anniversary in 2015. King Arthur's flagship headquarters in Norwich, Vermont, features a store, bakery/café and baking education center. The baking education center features premiere experts in both professional and home baking that teach hands-on classes ranging from a few hours to a few days. Walker said courses are always evolving, but King Arthur also keeps the classics at hand.
"People come here to Vermont to bake," Walker said, mentioning some (like herself) even end up working at King Arthur after attending a course or two. "Anyone who has baking in their heart will fall in love with King Arthur."
Along with a cash prize, the Grand Prize winner of the National Festival of Breads will win a trip to attend a baking class of their choice at King Arthur's baking education center.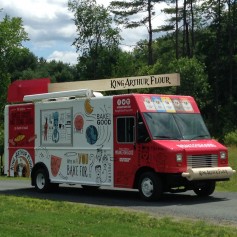 But the National Festival of Breads will feature more than King Arthur's top performing flour. King Arthur's Bake Truck, part of the Bake for Good program, will also be at the June event. The truck will be handing out treats and financial donations will be collected for the Flint Hills Breadbasket, which will also receive all of the breads baked during the Festival.
This partnership, however, would not exist if not for the reliable supply of high quality wheat produced by Kansas farmers. Walker said King Arthur uses more hard winter wheat than any other wheat class in its flours and believes Kansas wheat, in particular, has excellent quality. She pointed out that the class is versatile with the protein content needed for yeast bread baking while staying mellow enough to use for softer wheat products like muffins and scones.
"Wheat is a staple of America's diet and we want to make sure it is here to stay," Walker said. "I cannot wait to walk the wheat fields that help make King Arthur a great company – which in turn makes a great loaf of bread."
By Julia Debes
---