Justifying a Twist on a Family Favorite
May 15, 2015
Meet Amy Meiers and Her Rosemary Cardamom Twisters
Her mother may not have been a baker, but her favorite baked treats inspired Amy Meiers' entry into the National Festival of Breads. After a breast cancer diagnosis, Amy's mother started a walking group with her girlfriends who called themselves "the Justifiers," based on the pastries and chocolates they shared after their walks – a tradition that Amy and her mother also shared when walking around local Santa Rosa, California.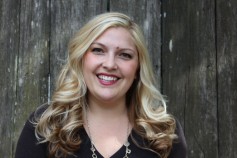 "One of the fond memories I have of her is when we walked to my neighborhood bakery and got their amazing cardamom rolls…it was our special treat after our walk," she remembered. "She always justified that a sweet treat was well deserved after any kind of walk! I wanted to re-create those cardamom rolls so I could make at them at home."
But, as Amy tweaked the recipe, she added a twist from another one of her mother's favorite treats – rosemary. The resulting combination – Rosemary Cardamom Twisters – earned Amy a spot as a finalist in the Rolls Category for the National Festival of Breads.
While her mother inspired the ingredients, her father's cooking habits are responsible for her experimental baking style.
"He never follows the rules," she said. "That inspired me to put twists on traditional recipes."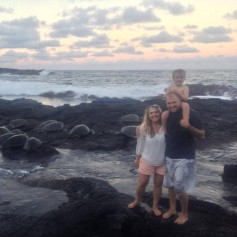 The time spent tinkering in the kitchen is a stress reliever for Amy, who works as an escrow assistant for a title company.
"Most of the time it works," she said. "It is fun to make something and say 'Yeah, I made this from scratch!' You get to show off what you have done."
Amy will take a four-day, cross-country road trip with her husband and son on the way to the National Festival of Breads. Meet up with her in Manhattan on June 13 to try her Rosemary Cardamom Twisters and snag the recipe.
Finalist Facts
Amy loved reading her mother's cookbook collection when she was a child. Even though her mother did not cook much, her parents let a responsible young Amy experiment in the kitchen until they were home from work. She also watched her father's Mexican family make homemade tortillas and bake in their horno, a mud adobe-built outdoor oven.
Amy took her experimental style cooking to the Sturgis motorcycle rally in South Dakota, where she competed in the Harley Davidson Big Burger Battle Championship. Amy was the only non-professionally trained contestant, and she came in second to a woman who owns her own burger joint.
While she may have never been to Kansas, Amy is no stranger to agriculture. Her uncle and his family grow almonds in the California Central Valley. Their almonds are used in Clif Bars, which recently featured Amy's family in a new video series called Farmers Speak.
by Julia Debes
---