Home Baker Finds Inspiration for Finalist Recipe in Cake Decorating
May 17, 2019
RaChelle Hubsmith's Story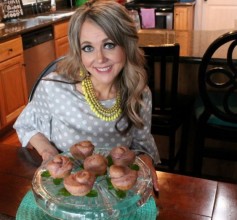 by Peyton Powell, Communications Intern
From a young age, RaChelle Hubsmith, of North Logan, Utah, fell in love with baking. She was always in the kitchen with her mom, assisting her while she baked, and licking the beaters, which of course, was the best part. Hubsmith has a passion for baking cakes and bread for other people.
"I love showing people that I love them, and bread is more than just food to people; it means love," Hubsmith says.
Hubsmith was selected as a finalist in the 2019 National Festival of Breads, Home Baker Division, for her recipe, Chai Ube Rosette Rolls.         
Hubsmith's love for baking bread came from her two grandmas. Growing up, Hubsmith's grandmas always had homemade bread waiting for her. After the loss of her grandma, everybody talked about the wonderful bread that she had always made, and Hubsmith wanted to be like that. Hubsmith started baking bread for her own children weekly and fell in love with the process.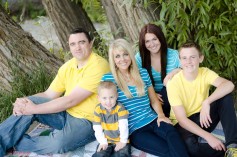 Being a finalist in this contest is very special for Hubsmith.
"To me it is honoring my grandmas' memories and their legacy," she says.
Besides having a love for baking bread, her kids really keep her motivated. They love eating their mom's homemade bread as an afterschool snack. Her kids used to call her after school, telling her there is nothing to eat, but now they can enjoy a freshly-baked loaf of bread. Hubsmith enjoys baking bread, almost as much as her children love to eat it.
"I just love all kinds of dough. I love to knead it and bake it. It just makes me happy, and it is a great stress reliever," Hubsmith says.
Hubsmith's finalist recipe, Chai Ube Rosette Rolls, came from a variety of inspirations. Her first inspiration was purple sweet potatoes that she saw at a farmer's market, and she instantly knew she wanted to make a bread with them. She used chai because it is her family's favorite spice, and she enjoys putting it in many different recipes. The look of the rolls came from her love for baking cakes. Using fondant techniques, she rolled the dough to resemble a rose. All of her ideas came together to create a masterpiece and earned her a spot as a finalist.
Hubsmith was overjoyed when she got the call about being a finalist in the National Festival of Breads baking contest. She called her husband, mom, sister and friends, and they were all filled with joy. She is excited to be in a contest that is dedicating to bread making.
"Dough is my favorite; it makes me happy," Hubsmith says.
She is also excited to reconnect with some old friends that will also be attending the festival this year.
"It is very sentimental to me to be a part of this contest," Hubsmith says. "I am just so thrilled to go."
---