Grandma's tip - Sneak in a carrot for added nutrition
May 1, 2015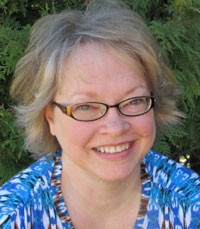 Meet Patrice Hurd and her Peppered Parmesan Veggie Bread
For Patrice Hurd from Bemidji, Minnesota, baking is more than a hobby, it's a passion stemmed from family tradition. That generations-long love for bread shined through in her winning entry into the Whole Grains category of the 2015 National Festival of Breads- the Peppered Parmesan Veggie Bread.
"One of my grandmothers always used to tell me, 'Sneak a shredded carrot into whatever you can,'" said Patrice. "I always took that to heart. That way you get the flavor from whatever you're baking, but the nutrition from that carrot."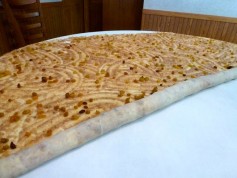 Her grandmothers from both sides of her family came from different cultures, one was Slovenian and the other was Finnish, but they both shared a love for the art of bread baking. At the time of the interview, Patrice was even baking a recipe developed by her great-grandmother.
"Their love of baking definitely helped me gain confidence in my own skills," she said. "The Peppered Parmesan Veggie Bread was inspired by their memories."
Patrice gleefully explained that her family, including her three grown daughters, loved her baking passion just as much as she did, even if it's just to be the taste testers.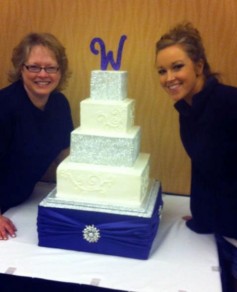 "My girls have grown up with baking, much like I did," she said. "They are all really great cooks, and I hope I had a little something to do with that!"
Patrice is bringing her passion and expertise handed down by generations to the National Festival of Breads. Patrice added that one thing that she loved about her recipe is the simplicity of adding whole grain goodness with King Arthur White Whole Wheat Flour. That, paired with her love of the new Red Star Platinum Yeast, helped her entry to become one of the best breads in America.
"Great products make great bread," wrote Patrice in her entry. "My entry is a soft, savory whole wheat bread that has exceptional flavor and texture, but is loaded with healthy ingredients."
Want to try Patrice's veggie and whole grain packed loaf? Come watch Patrice "bake it off" with her Peppered Parmesan Veggie Bread at the 2015 National Festival of Breads on June 13, 2015 in Manhattan, Kansas!
Finalist Facts
Patrice jokes that the only way that she keeps from "freezing to death on the northern Minnesota tundra" is by warming up her house with an oven filled with delicious bread. She explains that during those cold winter months, which last quite a while, she bakes at least once a week.
Her favorite tool in the kitchen is her handy-dandy Kitchen Aid mixer which helps make mixing just about any dough a breeze.
Patrice was a hair stylist for decades before retiring, but the years of intense work took a toll on her hands. She says that she loves to hand knead her creations, and she swears that doing so does wonders for her hands.
by Jordan Hildebrand
---