From 'Helpless' to 'Finalist': Meet Shauna Havey
June 2, 2017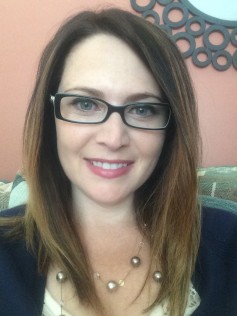 Family, traveling and photography are a few things that Shauna Havey, of Roy, Utah, has a deep passion for. In addition to having two children, working for the state of Utah as a Disability Examiner for Social Security and her various hobbies, Havey still finds time to incorporate baking into her pastimes.
While some people's baking careers start when they are younger, Havey's didn't start until she got married and was ready to experiment in the kitchen.
"When I got married I felt helpless in the kitchen, and I wanted to learn, and so I'm really a self-taught cook and baker. I was determined to learn the art and so I put a lot of hard work into it," Havey says.
Havey says that she doesn't have a story like most finalists, where they start baking as a child with family. Instead, one of the main reasons she started baking and kept the hobby going was due to her husband. Since she started baking, Havey says her husband has encouraged her baking hobby and all the things that come with it in any way he can.
"It's really been my husband who's encouraged me and helped me. He's really been instrumental in tasting everything and running to the grocery store if I need another ingredient. He's lent all his support to me and has put up with years of a messy kitchen and me just experimenting. His encouragement has really been what made me the baker that I am today," Havey says.
Havey's recipe chosen as a top eight finalist in the National Festival of Breads, Butternut Romesco Braid, got its inspiration due to Havey's love for savory baked goods. She knew that's what she wanted to focus on, so she put some of her favorite flavors together and came up with the recipe. Since Havey's sweet tooth is very small compared to her love for salty and savory dishes, she knew that would be the main part of the recipe.
"I wanted to not only do something savory, but I wanted to make something that was tender as far as texture, and had a really good mouth feel to it, that was also kind of a decadent, over the top bread. So, I thought about what's trendy right now and what's popular to people," Havey says.
Havey says that attending the competition is exciting because of all the things she and the other finalists will get to do. Between seeing a new place and meeting new people, the whole experience will be a great one.
Havey says, "I'm more excited for the whole experience. Just going there and doing what I do, and taking away memories from it is what really excites me about it."
By Hannah Schlapp, Kansas Wheat Communications Intern
---