Finalist Pairs Peanut Butter and Unicoi Preserves
May 24, 2019
Suzy Neal's Story
By Peyton Powell, Communications Intern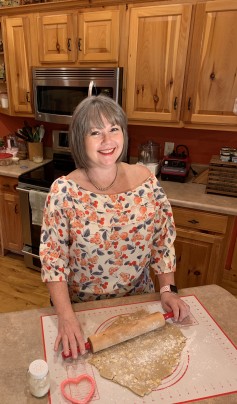 Suzy Neal, of Sautee Nacoochee, Georgia, is one of the finalists for the National Festival of Breads, Food Blogger Division. Her recipe,
Peanut Butter Pretzel Rolls
, earned her a spot as a finalist. Neal prides herself on how her recipe is different than most and is based on a childhood favorite. She did not want to create a one note recipe, instead she created a multi-textured bread.
The inspiration behind her recipe came from a favorite childhood memory. Growing up, Neal's mom would pack her school lunch and her favorite lunchbox contained a peanut butter and jelly sandwich, pretzels and a snack cake. With this lunch in mind, Neal developed a masterpiece of a recipe. Creating a bread that mimics a pretzel, soft, chewy but with a bit of crunch was not an easy task, but with hard work, it paid off for Neal.
Neal and her husband founded a small batch preserve company, Unicoi Preserves, in 2014 out of their passion for cooking with local Georgia Grown foods. They have grown their brand through wholesale distribution and partner with retailers in the southeast, including regional supermarket chain, Ingles Markets. Many of Neal's recipes and cooking tips can be found at www.inglestable.com. She and her husband Clark work together as food bloggers for The Ingles Table to create family friendly recipes, film cooking videos and do in-person cooking demonstrations.
"When I heard about the National Festival of Breads, I immediately got to work baking bread. Because, really, what goes better with bread than preserves?" Neal asked.
Neal enjoys helping people reach their full potential when it comes to cooking and baking. She wants to inspire people to cook and make people feel good about themselves when they successfully recreate her recipes.
When Neal is blogging on her website, www.unicoipreserves.com, she works to make her recipes approachable, relatable and complete.
"I believe a great recipe starts with testing and should be fool-proof. I want to provide an accurate and complete recipe that can be replicated time and time again. It's important to proof-read recipes that you share," Neal says. With this food blogger mindset, she develops fun and easy recipes for her viewers that taste great.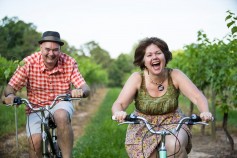 Baking is one of Neal's favorite things to do. She loves creating unique recipes and seeing where her passion will take her. She is not shy about experimenting with flavor combinations, trying anything and everything and sharing original recipes with her readers.
Neal and her husband have entered and won several cooking competitions by including their preserves in unexpected recipes like shrimp and grits and apple pie. Neal placed 6th in Chili at the World Food Championships in 2018 and is excited to take on the challenge at the National Festival of Breads.
Neal has never been to Kansas and she is eager for the opportunity to visit.
"I am so excited about the wheat tours, meeting the farmers, organizers of the event and sponsors," Neal said. Neal has connected with some of the other contestants via social media and is looking forward to meeting them in person.
"I was in shock when I got the phone call," Neal said. "I couldn't believe that I was picked." She was so excited she had to tell someone and immediately texted her sister Betsy, a great home baker, to share the news. Her husband called her a "baking superstar," which needless to say, is accurate.
"I am so honored and humbled to be a part of this contest," said Neal. "I feel like I'm with baking royalty."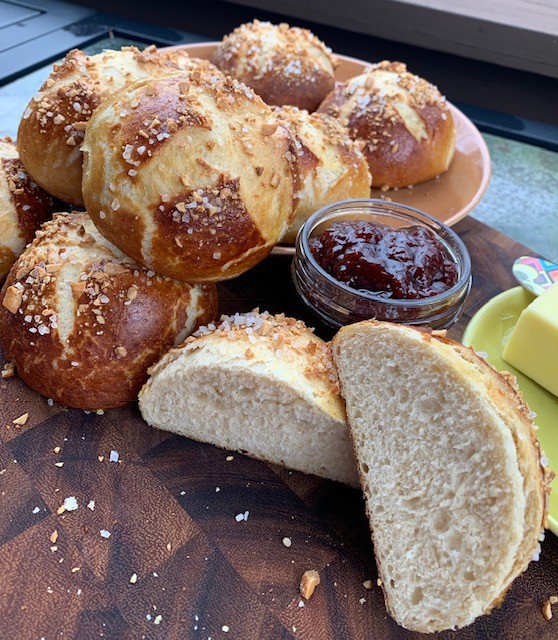 ---