June 17, 2017

Saturday, June 17, 2017
Hilton Garden Inn, 410 South 3rd Street, Manhattan, Kansas
Blue Earth Plaza
7:30 am        Enrich Your Life 5K & 1 Mile fun run, sponsored by the Wheat Foods Council and Manhattan Running Company. A portion of the proceeds will be donated to the Flint Hills Breadbasket. 
8:15 am         1 Mile fun run begins
8:30 am        Festival opens to the public.
Commercial and sponsors' exhibits are in place.
Baking competition begins. Eight contestants from across the U.S.  will prepare their winning bread recipes. Sample each and vote for your favorite in our brand new People's Choice Award!
Admission to the event is free with donation of a canned or nonperishable food item. Donations will be given to the Flint Hills Breadbasket.
Demonstrations (free and open to the public)
8:30 a.m. - 3:00 p.m. - Door prizes will be given out after each demonstration
On the Main Stage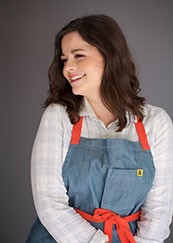 8:30 am        "Cinnamon Swirl Brioche Loaf demonstration." Torie Cox, food stylist with Time Inc., will prepare this simple egg and butter rich yeast dough made by hand (no mixer, bread machine, or special equipment), proofed, chilled, rolled and filled with cinnamon sugar using a neat technique to create a heavier swirl. After proofing a second time and baking 45 min, it gets drizzled with a glaze. What better way to kick off a festival of breads than learning how to make this delicious breakfast treat!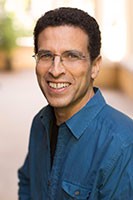 9:30 am        "The New Artisan Bread in Five Minutes a Day: Mixing dough for refrigerator storage and basic loaf-shaping." Jeff Hertzberg, American cookbook author and physician, will be speaking about his experience as an unintentional cookbook author and how the Internet has transformed the way home cooks get information from recipe authors. He'll demonstrate basic dough-mixing and shaping techniques from his book series Artisan Bread in Five Minutes a Day.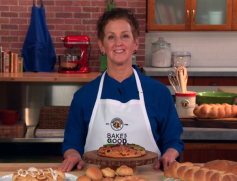 10:30 am      "Bake for Good: Get Rolling with King Arthur Flour!" Paula Gray, Manager, Bake for Good Kids Program.  At King Arthur Flour, we believe that baked goods and doing good go hand in hand. Learn what over 300,000 kids across the country know: how easy it is to make delicious, nutritious, bread and share it with others. In this HANDS-ON demo, we'll review some basic yeast dough tips and show shaping techniques for dinner rolls. Then, we invite YOU to shape a roll or two yourself! Rolls will be donated to the Flint Hills Bread Basket in Manhattan, Kansas. All participants receive a BFGK Baking kit so you can bake at home and share with friends, family, or those in need. 
11:30 am       "Bake for Good: Get Rolling with King Arthur Flour!" Paula Gray, Manager, Bake for Good Kids Program. 
12:30 pm       "Artisan Pizza and Flatbread in Five Minutes a Day: Pizza and flatbreads, the fastest breads in the world." Jeff Hertzberg will demonstrate the versatility of the flatbread: the world's oldest bread, probably first baked on hot rocks in biblical times. From the refrigerator to the table in under 20 minutes, you can have pizza, pita, fougasse, crackers and more.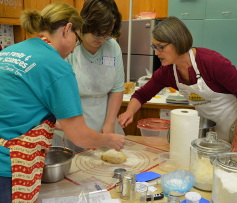 1:30 pm        "Be a Smart Snack Baker!" Sharon Davis. The facts are that snacks are how many people get their "three squares a day!" Those snacks better be good!  Sharon Davis, Family & Consumer Sciences educator with the Home Baking Association, has a Baker's Dozen recipes to share. Learn her tried-and-true test kitchen baking tips to meet new Smart Snack guidelines for delicious baked goods that may be sold in schools, bake sales and served in child care and after school programs, make delicious sports team snacks, and are good for feeding hungry adults and kids! 
In the BBQ Tent
9:00 am       Backyard Kitchen demonstration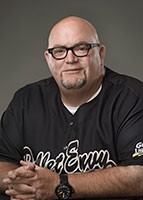 11:00 am - 3:00 pm Cox Brothers Food Truck and Beer Garden
10:00 am     Rod Gray, Pellet Envy. Pellet Envy is serious about barbecue.  Rod and Sheri Gray have poured their blood, sweat, and tears into their barbecue, and it shows.  Barbecue National Champions in 2009, Pellet Envy has gone on to be featured multiple times on the hit show BBQ Pitmasters.  They travel the country cooking, competing and teaching their brand of barbecue.  They've even launched a product line of their own rubs and sauces, called EAT Barbecue.  
11:00 am    Band: Past Blasters The Past Blasters is a band of talented players from the "Garage Band" era of Kansas. All of the band's members are seasoned veterans playing in childhood and pro bands from the 60's 70's & 80's. When the band was founded by Greg "DOC" Hockett he choose to focus on "Feel Good" Music from the 50's & 60's or the true "Classic Rock".
12:00 pm    Rod Gray, Pellet Envy
2:00 pm       Rod Gray, Pellet Envy
Vendors
Wheat weavers and straw artists
Hy-Vee Bakery
Tupperware
Pampered Chef
Elk Falls Pottery
USA Pan
Grandma Hoerner's
Merchandise Area
And MORE!
Children's Area
Measure + Mix Station - Create your own pancake mix! (Sponsored by the Kansas Wheat Commission, Kansas Soybean Commission and Kansas Corn Commission)
Pancake samples
Spinning Wheel Trivia Game (Win prizes!)
Learn about wheat production and flour milling
Ring Toss game
Other events
Live Wizard of Oz characters, sponsored by the Wamego Chamber of Commerce and the Oz Muesum.
Wheat weaving demonstrations by Kansas straw artists - Watch straw artists create designs from Kansas wheat. Jewelry, ornaments and more!
Bakery exhibits/samples
Oklahoma Wheat Commission bread samples served with Grandma Hoerner's spreads and Hildebrand Dairy butters
Trade show of vendors
Mr. and Mrs. Slice will be visiting with people to keep energy high!
The Backyard Kitchen Grill Demonstrations
Wheat is in more than just bread... Learn about the many uses of wheat. You'll be surprised!
Take your picture with Willie & Mr. and Mrs. Slice
3:00 pm  FINAL Drawing for Door Prizes (including purple KitchenAid mixer)  **MUST BE PRESENT TO WIN**
3:00 pm  Judging of 8 Finalists' Breads (Closed judging)
---