Use soy products in your entry for a special award
November 12, 2014
The Kansas Soybean Commission sponsors a special soy award in the youth and adult categories.
Youth 
Soy Special Award: One (1) YOUTH recipe, using at least 25% soy flour and additional soy ingredients, that is judged as a quality entry, will receive $100 cash.
Adult
In addition to eight (8) ADULT finalists' awards and the Grand Prize, a "Best Recipe Using Soy Ingredient" special award of $500 cash may be given in the Adult division, depending on entries received.
Soy Ingredients
These soy ingredients may include soy flour, soybean oil (also called vegetable oil or soy oil), soy nuts, tofu, soymilk, soynut butter, soy yogurt, soy cereal, soy grits, soy cheese, soy sour cream, soy cream cheese, textured soy protein, shortening, margarine, edamame, yellow or black soybeans, ). A few soy products are shown below; however, the National Festival of Breads and its sponsors do not endorse any of these specific brands.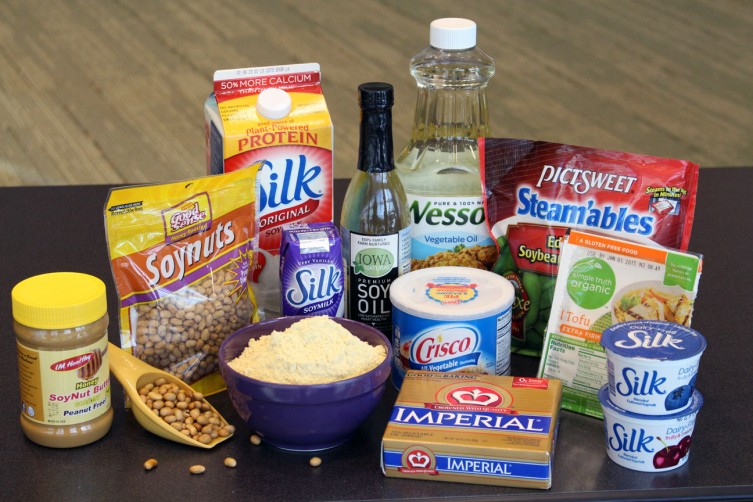 Happy baking!
---