Become a better baker at home
October 8, 2013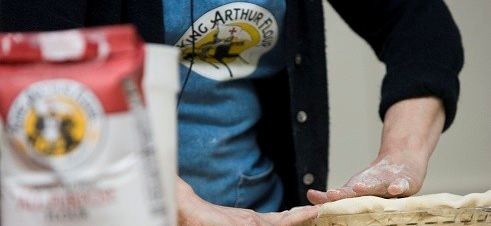 Become a baking expert, from home!! Have you wanted to take baking classes, but never had the time? We have found an option that allows you to learn all about baking, from your home kitchen!
King Arthur Flour, our partner for the National Festival of Breads, offers online baking classes that give you step by step instructions in the comfort of your own home. This way you can fit becoming a better baker into your busy schedule. From cake decorating, to basics of the bread machine, you can find a great course that fits your baking level.
Decide you want more? They offer baking classes at their home office in Norwich, Vermont! The winner of the National Festival of Breads earns an all expense paid trip to Vermont to attend.
These are all great reasons to love King Arthur Flour and to start preparing a recipe to enter in the 2015 National Festival of Breads. 
Check out the online baking classes at kingarthurflour.com. 
by Nicole Lane, Kansas Wheat Communications Intern. A sophomore at Kansas State University she is majoring in agriculture communications and journalism.
---